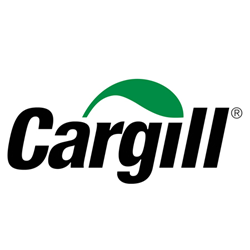 Fort Worth, Texas (PRWEB) June 29, 2016
Cargill and the United Food and Commercial Workers union (UFCW), today opened the company's second near-site health center operated by Marathon Health.
Clinicians at the health center will provide accessible and affordable healthcare to UFCW members who work at Cargill's meat processing plant in Fort Worth and their dependents. The near-site health center will serve more than 250 families with a physician, a physician assistant, a registered nurse, a dietitian and a medical assistant.
The forward-looking health partnership between Cargill, UFCW and Marathon Health will make it easier for everyone who works at the meat processing plant in Fort Worth to be more healthy and productive.
"Helping our employees and their families take an active role in their health is important and we are committed to filling that need," said Jeni McGill, senior consultant of health and welfare programs for Cargill in North America. "Healthcare services provided by Marathon Health will increase access to preventive healthcare services and help members receive the appropriate levels of care they need, whether by treating them at the center or leveraging community healthcare resources."
"Nearly every family in the area is feeling the pressure of rising healthcare costs and out-of-pocket expenses," said Henry Ruiz, a worker and union steward at Cargill's meat processing plant in Fort Worth and a member of UFCW Local 540. "I'm proud that my hard-working co-workers and I could come together with Cargill to find a solution where we all win. This common sense partnership will benefit our plant and everyone who works inside of it."
The Marathon Health centers will empower Cargill employees to be active in their own health by providing convenient access to high-quality care and preventive health screenings, education about health risks, and tools and support to address individual health concerns. Personal health information from services received from Marathon Health is completely confidential and will not be shared with Cargill. The first clinic of its type for Cargill employees was recently opened in Fort Morgan, Colo., where the company operates a large-scale beef processing plant.
# # #
About Cargill
Cargill provides food, agriculture, financial and industrial products and services to the world. Together with farmers, customers, governments and communities, we help people thrive by applying our insights and 150 years of experience. We have 149,000 employees in 70 countries who are committed to feeding the world in a responsible way, reducing environmental impact and improving the communities where we live and work. For more information, visit Cargill.com and our News Center.
For Cargill inquiries:
Mike Martin, Director of Communications
Cargill, Inc.
316-291-2126
Michael_martin(at)cargill(dot)com
About UFCW
UFCW is the largest private sector union in the United States, representing 1.3 million professionals and their families in grocery stores, meatpacking, food processing, retail shops and other industries. Our members help put food on our nation's tables and serve customers in all 50 states, Canada and Puerto Rico. Learn more about the UFCW at http://www.ufcw.org.
For UFCW inquiries:
Moira Bulloch, Communications
United Food & Commercial Workers International Union
202-257-8653
mbulloch(at)ufcw(dot)org
About Marathon Health
Marathon Health offers a proven solution for helping employers reduce the total cost of healthcare. The Marathon Health approach integrates the best practices of onsite primary care, health assessment with risk identification, coaching and advocacy, and disease management for high cost chronic conditions. Marathon Health supports its unique model with an eHealth Portal delivering medical content, interactive diet and fitness tools, a personal health record, and an electronic medical record to manage care. For more information, please visit http://www.marathon-health.com.