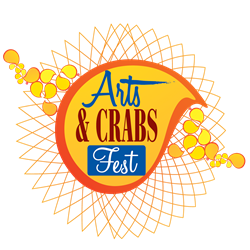 LAKE CHARLES, La. (PRWEB) June 28, 2016
Arts & Crabs Fest, a culinary event unique to Southwest Louisiana, brings regional cuisine, culture, and art to the forefront each August celebrating the ties between seafood and culture. This year, the festival will be held Saturday, Aug. 20, 5 – 8 p.m. at Burton Coliseum, 7001 Gulf Hwy, Lake Charles, La. 70607.
Festival goers take part in an extensive crab and beer tasting which features local chefs and area restaurants each offering a crab dish representative of their cuisine's styles and personalities. Past dishes have included crab ceviche, crabmeat beignets, crab sushi rolls, and crab gazpacho. Dishes are then paired with Louisiana craft beer. Chefs will compete for festivalgoers' votes in the annual Best Crab Dish Award determined by the amount of tips each chef receives.
Tickets, available for both a 5 p.m. and 6 p.m. serving, go on sale on Friday, July 8. Ticket holders must be 21 years of age or older.
Local art displays and demonstrations, interactive cultural activities and live music will also accompany the festivities. For the fourth year in a row, Arts & Crabs Fest was awarded the coveted designation of "Top 20 Event in the Southeast" by the Southeast Tourism Society. Through its seven years, Arts & Crabs Fest has become a destination event for Southwest Louisiana and is consistently sold out.
Funds raised at Arts & Crabs Fest are reinvested back into the community through the Arts Council of Southwest Louisiana's year-round services and programs. Event sponsorship packages are also available for local businesses.
Arts & Crabs Fest is sponsored by the Arts Council of SWLA, Lake Charles/SWLA Convention & Visitors Bureau, Union Pacific, L'Auberge Casino Resort, Automotive Alignment & Brake Service, Deep South Productions, First Federal Bank of Louisiana, Healthy Image Marketing Agency, IBERIABANK, Knight Media Printing, KVHP FOX 29/The CW, Louisiana Lottery, Parker Brand Creative Services, Southwest Beverage and the Louisiana Division of the Arts.
For details and ticket information, call the Arts Council of SWLA at 439-2787 or visit http://www.artsandhumanitiesswla.org