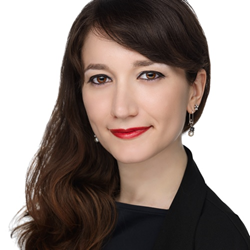 Yorba Linda, CA (PRWEB) June 29, 2016
Enzyme engineering is a dynamic technology that has been widely adopted in laboratories worldwide. This technology involves the initial generation of libraries of mutants, which can then be screened for improved properties such as enhanced stability, or better selectivity or specificity toward a substrate of interest. Antibiotic resistance, for example, is a problem confronting scientists, and a goal of enzyme engineering is to obtain improved proteins that will serve as better biocatalysts and biosensors, or as a tool to understand protein evolution so as to better meet the demand.
The availability of molecular biology tools and computational simulations have made it easier to acquire first-rate libraries. The bottleneck in experiments persists at the screening level. It follows that the bigger the generated library, the more stringent the requirement for a high-throughput screen.
Beckman Coulter Life Sciences, as part of the Beckman Coulter Webinar Series, is sponsoring a new, free educational webinar, "Automated assays for protein engineering: in vitro and in vivo," which will discuss library generation and screening throughput by using the enzyme Candida antarctica lipase A (Cal-A) as a model. Cal-A has the potential to be applied in the food industry for the hydrolysis of saturated short-chain fatty acids (C4 and C6) versus saturated C10-C16 fatty acids, which is an extremely useful tool for the dairy industry.
The speaker is Daniela Quaglia, PhD, a postdoctoral researcher in biocatalysis at Université de Montréal in the laboratory of Professor Joelle Pelletier. Dr. Quaglia's current project focuses on the use of enzyme engineering to generate improved biocatalysts to be used in the food industry. Upon generation of several libraries of mutants using a novel Golden Gate-based strategy, the researchers developed two screening methods—in vivo and in vitro—that provided the required high-throughput capacity. The two methods, one carried out on agar plates and the other in liquid, are completely automated and optimized for Beckman Coulter's Biomek NX-P system. Dr. Quaglia earned a master's in chemistry of biological molecules at the University of Florence in Italy, and a doctorate in biocatalysis at University College Dublin, Ireland. She then moved to the UK and worked at Synthace, a synthetic biology company, and in academia, as a research associate in biocatalysis in the laboratory of Professor Nicholas Turner, at the University of Manchester. Her complete bio is found on the LabRoots website.
The free webinar, hosted by LabRoots, will be presented on July 26, 2016, at 7:30 am PT/10:30 am ET.
For full details about the event and free registration, click here.
About Beckman Coulter:
Beckman Coulter serves customers in two segments: Diagnostics and Life Sciences. The company develops, manufactures, and markets products that simplify, automate, and innovate complex biomedical testing. More than 275,000 Beckman Coulter systems operate in both Diagnostics and Life Sciences laboratories on seven continents. Scientists use Beckman Coulter's Life Science research instruments to study complex biological problems, including causes of disease and potential new therapies or drugs.
About LabRoots:
LabRoots is the leading scientific social networking website and producer of educational virtual events and webinars. Contributing to the advancement of science through content sharing capabilities, LabRoots is a powerful advocate in amplifying global networks and communities. Founded in 2008, LabRoots emphasizes digital innovation in scientific collaboration and learning, and is a primary source for current scientific news, webinars, virtual conferences, and more. LabRoots has grown into the world's largest series of virtual events within the Life Sciences and Clinical Diagnostics community.