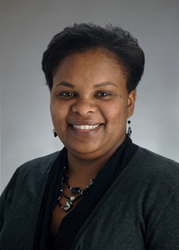 Lisa presents pertinent, evidence-based information in an informal, comfortable environment that is conducive to learning and sharing. Her breadth of knowledge and experience is vast.
Boston, MA (PRWEB) June 29, 2016
The course, Evidence Based Cancer Rehabilitation and Its Role in Cancer Survivorship, is recommended for physical therapists, physical therapist assistants, occupational therapists, occupational therapist assistants, oncology nurses, oncologists, and other professionals contemplating or currently providing oncology rehabilitation services.
Research shows that most cancer survivors will have at least one physical side effect of cancer treatment, which may include fatigue, neuropathy, muscle weakness, and/or balance deficits. There is strong evidence to support the management of these side effects through physical therapy and occupational therapy. This interactive course will provide the latest evidence-based tools and strategies for the care of patients with diverse cancer types across the cancer continuum. It will also address functional outcome measures and reimbursement concerns. Participants will learn to develop an evidence-based rehabilitation plan, while addressing current reimbursement requirements from Medicare and private insurance companies. Participants may earn up to eighteen continuing education hours while growing their skills.
Lisa VanHoose, PhD, MPH, PT, CLT-LANA, CKTP has practiced oncologic physical therapy since 1996. She serves as an Assistant Professor in the Physical Therapy Department at University of Central Arkansas. As a NIH and industry funded researcher, Dr. VanHoose investigates the effectiveness of various physical therapy interventions and physiology of lymphedema. Dr. VanHoose currently serves as the President of the Oncology Section of the American Physical Therapy Association.
Education Resources Inc. is pleased to partner with Saddleback Memorial Medical Center, Burke Rehabilitation Hospital, MetroWest Medical Center, and Memorial Regional Hospital to bring this course to healthcare professionals on the following dates:
o August 26-27, 2016: Saddleback Memorial Medical Center in Laguna Hills, California
o September 23-24, 2016: Burke Rehabilitation Hospital in White Plains, New York
o October 28-29, 2016: MetroWest Medical Center in Framingham, Massachusetts
o November 18-19, 2016: Memorial Regional Hospital in Hollywood, Florida
Education Resources Inc. is a leading provider of evidence-based continuing education for physical therapists, occupational therapists, speech language pathologists, assistants, other health care professionals, and educators. For over 25 years, Education Resources Inc. and its esteemed faculty have educated therapists around the world on the latest topics applicable to clinicians practicing across the entire continuum of healthcare as well as those practicing in the schools. Education Resources Inc. is co-owned by two physical therapists and based in Massachusetts.