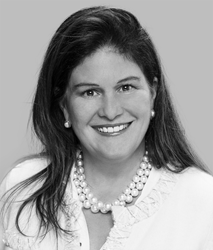 (PRWEB) June 29, 2016
Darlene Streit, a Realtor of Sotheby's International Realty in the Santa Fe/Taos market, has joined the prestigious Haute Residence Real Estate Network along with other exclusive partners, such as Jeff Hyland, Joyce Rey, and The Altman Brothers.
The Haute Residence Real Estate Network of Hauteresidence.com, affiliated with luxury lifestyle publication Haute Living, is proud to recognize Darlene Streit as a prominent real estate professional and the network's newest partner.
Designed as a partnership-driven luxury real estate portal, Haute Residence connects its affluent readers with top real estate professionals, while offering the latest in real estate news, showcasing the world's most extraordinary residences on the market and sharing expert advice from its knowledgeable and experienced real estate partners.
The invitation-only luxury real estate network, which partners with just one agent in every market, unites a distinguished collective of leading real estate agents and brokers and highlights the most extravagant properties in leading markets around the globe for affluent buyers, sellers, and real estate enthusiasts.
HauteResidence.com has grown to be the number one news source for million-dollar listings, high-end residential developments, celebrity real estate, and more.
Access all of this information and more by visiting: http://www.hauteresidence.com
About Darlene Streit:
Darlene has been the #1 sales broker in Santa Fe from 2010 – 2015 and is the #1 broker in 2016 (Santa Fe Multiple Listing Service).
Also in the Top 100 NRT* Teams Nationally and World Wide – 2011 - 2015 out of over 42,000 professional brokers.
A resident of Santa Fe for over 22 years, Darlene Streit has experience in every aspect of real estate sales and the Luxury Home Market. Persistence, hard work and a gift for sourcing answers to difficult questions…sets Darlene apart and contributes to her exceptional success.
Much of Darlene's life experience comes from having resided in a host of exotic locales—from India and Nepal to Italy and Tibet. She attended high school in Switzerland, was a student at Rome's oldest art school, Academia Belle Arti Roma, and studied/interned at Sotheby's Art Auction House in both New York and London. Her formal education would lead to a bachelor's degree in economics and a master's in psychology for expressive therapy. Darlene proudly admits that her mother is the 101st inductee into the World Golf Hall of Fame.
In her real estate practice, Darlene is an industry innovator and has produced #1 website presences and is currently positioned to be a leading internet marketer in Santa Fe. She fields requests for information on an up-to-the-minute basis and responds concisely, quickly and creatively using state of the art electronic media approaches. Nurturing a significant network of professional contacts in every aspect of her business, Darlene understands that her success is about listening to her clients, understanding their needs while working toward achieving their goals with integrity. Real estate is a passion and she believes in exceptional communication with her clients. She founded Santa Fe Realty Partners, which grew to 112 agents in five years and was the fastest growing company in Santa Fe, New Mexico. She sold Santa Fe Realty Partners to Sotheby's International Realty in 2010. Darlene enjoys helping her clients find "Something Special in the Land of Enchantment".
To learn more, visit Darlene Streit's Haute Residence profile: http://www.hauteresidence.com/member/darlene-streit