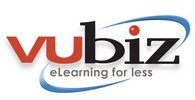 Los Angeles, CA (PRWEB) June 28, 2016
Vubiz is excited to announce a new elearning program called Operations Management. This popular program features six modules and a final exam and certificate.
Vubiz President Jim Rapino says Operations Management is more important than ever, "Successful operations management ensures that business operations are efficient in using as few resources as needed yet still effective in meeting customer requirements."
Operations management involves the process of production and redesigning business operations in the production of goods or services. The new Vubiz program will advise management consultants on current practices in operations management and provide comprehensive information about the best practices within the industry.
This program includes the following modules: Introduction to Operations Management; Product and Process Development; Logistics Management; Work Management, Facilities Management and Service Operations Management.
Learners will be able to identify and explain principles relating to product and process development, recognize inventory management schemes and operational control systems, identify quality management issues and the factors regarding facilities planning
Vubiz is an award winning elearning company that provides comprehensive services from a large, impressive online library of courses, to customized courseware production to distribution with learning management software. Vubiz's vision is to help organizations become more competitive through the use of world class Internet learning technologies and has built a superb reputation over the past decade of offering outstanding value and unbeatable customer support. Vubiz online courses and elearning technologies assist in building workforce excellence.