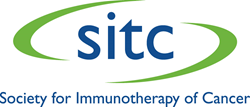 Milwaukee, WI (PRWEB) June 28, 2016
On June 29, the Society for Immunotherapy of Cancer (SITC) is convening a virtual Cancer Moonshot Summit on Twitter. Thought leaders in the field will participate in this important conversation between 10:00 a.m. – noon CST.
In addition to SITC's summit, Tara Withington, SITC's Executive Director, will be participating on behalf of the society as an attendee at Vice President Biden's Cancer Moonshot Summit in Washington, D.C. on the same day. SITC is pleased to represent the interests of the cancer immunotherapy field and the dedicated professionals working so hard to make the word "cure" a reality for patients everywhere.
The Cancer Moonshot Summit will be the very first time that stakeholders representing all types of cancers will convene on the same day under one national charge to brainstorm around prevention, diagnosis and treatment of cancer. Attendees at summits across the nation include leaders representing the entire cancer community—researchers, doctors, scientists, philanthropists, community oncologists, advocates, patients, and survivors.
We invite all stakeholders to participate in the SITC Moonshot Summit by posting comments on Twitter using #SITCSummit, #CancerMoonshot and mention @sitcancer.
About the Society for Immunotherapy of Cancer
Established in 1984, the Society for Immunotherapy of Cancer (SITC) is a non-profit organization of medical professionals dedicated to improving cancer patient outcomes by advancing the development, science and application of cancer immunotherapy and tumor immunology. SITC is comprised of influential basic and translational scientists, practitioners, healthcare professionals, government leaders and industry professionals around the globe. Through educational initiatives that foster scientific exchange and collaboration among leaders in the field, SITC aims to one day make the word "cure" a reality for cancer patients everywhere. Learn more about SITC, our educational offerings and other resources at http://www.sitcancer.org.