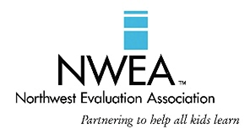 Portland, OR (PRWEB) June 29, 2016
In an effort to support educators in understanding, interpreting, and using data for maximum student academic growth, Northwest Evaluation Association (NWEA) is releasing a series of new reports for the Measures of Academic Progress (MAP) assessment. These new reports are designed to be visually intuitive and make it easier for educators to use MAP results to inform classroom instruction, enrich parent-teacher conversations, and make systemic resource decisions.
An innovative series of Next-Generation Reports has launched, with new reports created on an ongoing basis, guided by continuous input by teachers about their data needs. These reports better visualize, consolidate, and coordinate data to make it easier for educators to interpret and apply the rich information they get from MAP assessments.
The interactive Student Profile report collects a host of valuable data about a student, enabling teachers to easily see how a student is growing academically and what the student needs to support continued growth. A snapshot of key data includes performance compared to national norms and projected proficiency on state summative tests. Instructional area modules provide teachers with insight for focused instruction for each individual student, making differentiated instruction easier.
The MAP Insights Report provides individual schools, districts, and systems with targeted and actionable insights from MAP growth and achievement data. A narrative format with top line results and clear charts and graphs, the MAP Insights Report highlights a school's or district's strengths and opportunities and helps educators answer key questions about student academic growth, college and career readiness, and the trajectory of future student growth and performance.
According to a recent survey conducted by Gallup for NWEA, "Make Assessment Work for All Students: Multiple Measures Matter", only about 4 in 10 teachers feel very prepared to interpret results or use them effectively to inform instruction.
"We want to help move those Gallup numbers in a positive direction," said Matt Chapman, CEO of NWEA. "MAP is known worldwide for the validity and reliability of its data, and the timeliness of its results. These new reports present that data in a visually compelling way to help illuminate instructional paths and make it easier for teachers to communicate with parents."
About Northwest Evaluation Association
Northwest Evaluation Association™ (NWEA™) is a global not-for-profit educational services organization known for our flagship interim growth assessment, Measures of Academic Progress® (MAP®); Skills Navigator®, a skills mastery and progress monitoring tool; and as the U.S. provider of the PISA-based OECD Test for Schools assessment. More than 7,800 partners in U.S. schools, school districts, education agencies, and international schools trust us to offer PreK-12 assessments that accurately measure student growth and mastery and inform instruction; professional development that fosters educators' ability to accelerate student learning; and research that supports assessment validity and data interpretation. Educators currently use NWEA assessments with nearly eight million students. Learn more at nwea.org.