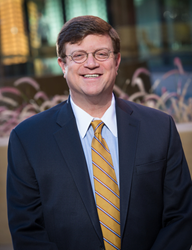 Dan adds significant capacity and capability to Waldron's Phoenix client base.
Phoenix, AZ (PRWEB) June 29, 2016
Waldron has hired Dan Coben to lead client services and business development efforts for Waldron's Phoenix location, which serves the entire Southwest market. Dan brings to this role 25+ years of career development leadership, program and content development expertise, and executive coaching experience gained at some of the world's largest multinational companies. Until recently, Dan served as a Senior Consultant for Waldron in Phoenix.
As an innovative and results-driven consulting leader, Dan adds significant capacity and capability to Waldron's Phoenix client base. His career includes roles as Senior Career Management Advisor, Leadership Development Practice Manager and Executive Coach at JPMorgan Chase, where his focus on non-traditional solutions led to groundbreaking programs that optimized employee engagement, retained top talent, advanced diversity and saved more than $64 million in severance, recruitment, and onboarding costs.
Dan holds an MA in Applied Psychology and a BA in Journalism and Mass Communication from New York University and completed all coursework toward a PhD in Counseling Psychology at Seton Hall University. In the community, Dan supports Pro Mujer, a non-profit organization that helps underprivileged women in Latin America with microfinance, business training, and healthcare programs, and the Wounded Warrior Project, a non-profit service organization for wounded military veterans.
"Dan's extensive and direct experience designing and delivering career and leadership development solutions in large, complex systems makes him uniquely well-suited to find opportunities to create value for our clients in the Southwest," said Kevin Osborne, Waldron's Vice President of Client Services.
About Waldron
Waldron is a leading Western U.S.-based consulting firm serving clients globally in the private and social sectors. For more than 30 years, Waldron has helped organizations and individuals realize their full potential and sharpen their competitive edge. Across its four practice areas— Career Transition, Leadership Consulting, Executive Coaching, and Retained Search —Waldron designs creative, flexible solutions, executing them with individualized attention and thoughtful client service resulting in measurable impact. Waldron assists regional, national, and global clients with a full range of talent management services and is proud to be a Certified B Corporation™.
About Career Partners International
Founded in 1987, Career Partners International is one of the largest talent management consultancies in the world. From more than 270 offices in over 45 countries, consultants of Career Partners International provide talent management, executive coaching, career management, and career transition services to clients worldwide.