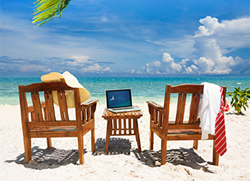 There truly is a highly-trained, highly-qualified travel agent for almost any trip imaginable.
(PRWEB) July 11, 2016
Utilizing the expertise of a travel agent when planning a trip is becoming more and more common for modern travelers, especially among millennials.
In the digital age, people tend to do a lot of research before booking travel plans, searching for recommendations or reviews. But independent research on a destination can only go so far.
That's why many people have returned to using travel agents to ensure they get the most out of their vacation. Travel agents offer location insight and tips that can be indispensable when planning the perfect getaway.
However, finding a travel agent that is a great fit can be hard. A quick internet search brings up hundreds of results, but it can be hard to find a high quality, well-trained professional that also matches a personal travel style.
FindaGreatTravelAgent.com is a new tool that bridges the gap between endless search results and finding a travel agent that is a good match. The site connects users with reputable agents based on destination and travel style preferences. Each agent is vetted, knows what they're doing, and works with integrity to provide the best experience for their clients.
From an exotic honeymoon in Fiji to a European river cruise or an adventure wedding in the Australian Outback, every agent on FindaGreatTravelAgent.com is an expert for a specific destination.
Using FindaGreatTravelAgent.com is simple. Just follow these simple steps:
1. Choose the trip. Whether it's a gorgeous destination wedding or a cruise to take with the whole family, a hiking adventure through the Himalayas or a literary tour of England – FindaGreatTravelAgent.com lists expert agents accustomed to planning for specific types of trips. The first step doesn't require details, just a keyword to begin the search.
2. Narrow the results. FindaGreatTravelAgent.com will list expert travel agents that match the travel criteria. For each agent matched, the site provides a short bio of the agent or agency. Contact information is readily available, so it's easy to call or email agents with questions. Numerous search results allow the user to filter through the agents and pick the one that best suits their personal and travel needs.
As people hone their vacationing preferences, the space for niche markets has expanded rapidly. There truly is a highly-trained, highly-qualified travel agent for almost any trip imaginable.
FindaGreatTravelAgent.com connects expert travel agents with eager travelers to ensure that their next vacation is stress-free and unforgettable.