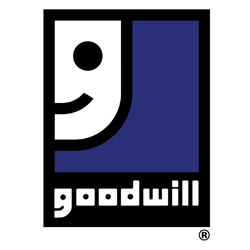 The TechHire grant is a solution to economic development issues in our local communities, helping companies fill critical jobs, and preparing and training people to get the jobs that will help America's competitiveness
ROCKVILLE, MD (PRWEB) June 29, 2016
Goodwill Industries International has received a $4 million TechHire grant from the U.S. Department of Labor Employment and Training Administration to train and place people in technology careers in three states. Goodwill Industries of Central Texas (Austin), Goodwill Columbus (OH) and Goodwill Industries of the Valleys (Roanoke, VA), through new and existing partnerships, will award certifications such as CompTIA A+, Security+, and Network+ certifications. They will also provide computer programmer training certifications for Microsoft Technology Associate and Microsoft Certified Solutions Developer as well as computer language-specific certifications. Additionally, the grant will enable these Goodwill® organizations to provide paid internships and registered apprenticeships.
As of April 2016, the United States has 5.8 million open jobs, and more than 100,000 are in the information industry, according to the U.S. Bureau of Labor Statistics.
"The TechHire grant is a solution to economic development issues in our local communities, helping companies fill critical jobs, and preparing and training people to get the jobs that will help America's competitiveness," said Jim Gibbons, president and CEO of Goodwill Industries International. "Through this investment, Goodwill will collaborate with employers, training providers, and workforce and economic development organizations to empower people to get the fast-track training they need to launch careers in the technology field."
The grant will serve 702 individuals through the Goodwill Careers in Technology (CiT) program, which includes education and training partners like the Creating IT Futures Foundation (CompTIA's philanthropic arm), online training provider MedCerts, and local workforce investment boards. The Goodwill CiT program will train individuals for career pathways in the information technology industry in two high-growth H-1B occupations: computer user support specialist and computer programmer.
Goodwill organizations are collaborating with 19 employer partners. In Central Texas, partners are Contigo, EIX Systems, Higher State Technology, Loop1 Systems, Pro-Sphere Tek, DataMax Group and Total Site Solutions. In Central Ohio, partners are ATC Healthcare, Improving, Giant Eagle, Proserve Hospitality Staffing, J.C. Penney, Raisin' Cane's and Nationwide Children's Hospital. Partners in Roanoke, Lynchburg and rural Virginia are Carilion Clinic, Ethos Technologies, Sharptop Co., Cyberline Computers and City of Roanoke Economic Development.
This funding is a part of the Obama Administration's efforts to work with communities to get more Americans trained for well-paying technology jobs through the TechHire initiative, which launched in March 2015. TechHire is a multi-sector effort and call to action for local communities to collaborate in helping employers fill critical local IT job gaps. To do so, a diverse array of Americans are empowered to rapidly gain technology skills by accessing nontraditional training options like "coding boot camps" and high-quality online courses.
About Goodwill Industries International
Goodwill Industries International is a network of 164 community-based organizations in the United States and Canada with a presence in 13 other countries. Goodwill is the #1 brand doing the most good in the world (Brand World Value Index, 2016) and is one of America's top 20 most inspiring companies (Forbes, 2014). Goodwill organizations are innovative and sustainable social enterprises that fund job training programs, employment placement services and other community-based programs by selling donated clothing and household items in more than 3,100 stores and online at shopgoodwill.com®. Local Goodwill organizations also build revenue and create jobs by contracting with businesses and government to provide a wide range of commercial services, including packaging and assembly, food services preparation, and document imaging and shredding. Last year, Goodwill placed 312,000 people in employment in the United States and Canada. Nearly two million people worked to build their career and financial assets by engaging with Goodwill team members. In addition, more than 35 million people used computers and mobile devices to access Goodwill education, training, mentoring and online learning services to strengthen their skills. To learn more, visit goodwill.org.
For more information or to find a Goodwill location near you, use the online locator at Goodwill.org or call (800) GOODWILL. Follow us on Twitter: @GoodwillIntl and @GoodwillCapHill, and find us on Facebook: GoodwillIntl.
###