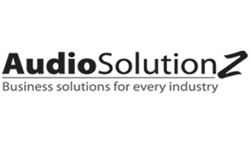 Exposure to high levels of Hydrogen Sulfide can lead to death within a few breaths
Durham, NC (PRWEB) June 29, 2016
AudioSolutionz, one of the country's popular information and training destinations for professionals, regularly hosts webinar on hot topics and updates that are important for chemical industry professionals. The company has lined up some informative and insightful training session in July 2016 on the Hydrogen Sulfide Safety Awareness, Changes to OSHA's Process Safety Management Regulation, Environmental Stress Cracking, among others.
On Tuesday, July 5, 2016, AudioSolutionz will host a live webinar titled "Hydrogen Sulfide Safety Awareness" with expert speaker Sheldon Primus, a certified occupational safety specialist, to assist employers in training workers on best practices when working around H2S environments.
Hydrogen Sulfide (H2S) is a flammable, colorless, highly dangerous gas which smells like "rotten eggs". It is also commonly known as manure gas, swamp gas, stink damp and sewer gas. Hydrogen Sulfide occur naturally in hot springs, natural gas and crude petroleum. It is also one of the gas produced as a result of industrial activities in wastewater treatment, kraft paper mills, coke ovens, tanneries and petroleum/natural gas refining and drilling. It can also exist as a liquid compressed gas.
There are a wide range of health issues caused by inhalation of hydrogen sulfide gas. Generally workers are exposed to the hydrogen sulfide gas when they inhale the fumes. The after effects of hydrogen sulfide gas depend on the duration and quantity of inhalation. Exposure to very high concentrations can lead to unconsciousness or even death. People who are exposed to high levels of H2S continue to face symptoms like memory loss, poor attention span, motor function and headaches after waking up. There have also been reports suggesting issues with cardiovascular system due to exposures above the required exposure limits. People suffering from asthma could be more sensitive to exposure to hydrogen sulfide causing difficulty in breathing even at lower levels compared to normal healthy individuals.
In this Live Webinar, Sheldon will provide attendees with the understanding and knowledge of techniques to protect workers from this dangerous gas. He will give knowledge of OSHA violations concerned to exposure to hydrogen sulfide gas and provide detailed insights on the effects of H2S gas on the human body. You will be given tips for developing an effective PTCS program along with knowledge on choosing the right hazard control mechanism for H2S.
For more information visit: https://www.audiosolutionz.com/chemicals/hydrogen-sulfide-safety-awareness.html
About AudioSolutionz
AudioSolutionz is the country's leading source of knowledge and training for professionals in the Chemical industry. Our conferences and webinars on the chemical industry are conducted by nationally renowned experts and consultants who provide a fresh perspective on chemical and safety issues and trends. AudioSolutionz offers important updates, regulatory knowledge and compliance information on the hot topics in this industry. It has provided thousands of professionals in the chemical industry the opportunity to get answers to their most complex questions directly from experts. To know more visit: https://www.AudioSolutionz.com