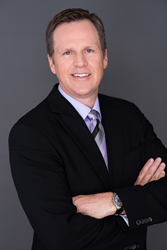 When you consider that opioids actually worsen and prolong chronic pain, it's easy to see why some people get trapped in a cycle of dependency and addiction.
NEW PORT RICHEY, FLA (PRWEB) July 05, 2016
Researchers at the University of Colorado Boulder recently published new study findings that reveal opioid painkillers increase the severity and duration of chronic pain (1). Meanwhile, the Centers for Disease Control and Prevention (CDC) and National Center for Health Statistics (NCHS) report that opioid-related overdoses have been rapidly rising, accounting for nearly 19,000 deaths in 2014 (2). Kent Runyon of Novus Medical Detox Center, a leading Florida-based drug treatment facility, maintains that the climbing death rate and latest study findings create a compelling case in favor of pursuing non-opioid treatment options.
The CU-Boulder study examined the effects of morphine on rats and found that a short course of treatment after nerve injury doubles the duration of neuropathic pain by exacerbating the release of pain signals from glial cells in the spinal cord (1). "We are showing for the first time that even a brief exposure to opioids can have long-term negative effects on pain," said lead researcher and assistant research professor Peter Grace, adding, "We found the treatment was contributing to the problem" (3). According to researcher and Distinguished Professor Linda Watkins, "The implications for people taking opioids like morphine, oxycodone and methadone are great, since we show the short-term decision to take such opioids can have devastating consequences of making pain worse and longer lasting" (3).
The CU researchers concluded their study "predicts that prolonged pain is an unrealized and clinically concerning consequence of the abundant use of opioids in chronic pain" (1). Many experts, including Runyon, believe the widespread prescribing of opioids for chronic pain has contributed to America's current epidemic of opioid dependency, addiction and overdose deaths. According to the latest CDC/NCHS data, drug-poisoning deaths involving opioid analgesics more than quadrupled over a 15-year period—climbing from 4,030 deaths in 1999 to 18,893 in 2014—and are America's leading cause of drug overdose deaths (2).
"When you consider that opioids actually worsen and prolong chronic pain, it's easy to see why some people get trapped in a cycle of dependency and addiction," noted Runyon, Vice President of Community Relations and Chief Strategy and Compliance Officer for Novus Medical Detox Center. "The risks associated with opioid painkillers led the CDC to issue new opioid prescribing guidelines, which specify that opioids should not be first-line or routine therapy for chronic pain. Yet there are still millions of Americans currently using prescription opioids to treat chronic pain, and millions more that engage in non-medical use of opioid analgesics."
While the CU researchers found that opioid receptors on glial cells could be blocked with a drug technology known as Designer Receptor Exclusively Activated by Designer Drugs (DREADD), Runyon maintains that prescription opioids are still extremely dangerous and should be used sparingly. "Many physicians and patients argue that opioids offer the fastest and most effective pain relief currently available. At the very least, doctors should prescribe the lowest effective dosage for the shortest possible duration to minimize the risk of dependency, addiction and overdose," he asserted. "Ideally, I'd like to see the industry invest in further research to identify an alternative solution—one that provides equally effective pain relief, does not exacerbate or prolong pain, is not harmful to the patient and minimizes the risk of addiction and overdoses."
Runyon urges those struggling with opioid dependency or addiction to seek help. Novus has helped many patients successfully manage opiate and opioid withdrawal through its medically supervised drug treatment programs. The Florida drug detox facility uses proven medical protocols to create a customized treatment plan for each patient, and offers 24-hour access to nursing care and withdrawal specialists. Novus is widely recognized for its expertise in treating high-dose methadone cases, and is proficient in detoxing patients from other high-dose opioids just as safely, comfortably and effectively.
For more information on Novus Medical Detox Center and its opioid treatment programs, visit http://www.novusdetox.com.
About Novus Medical Detox Center:
Novus Medical Detox Center has earned The Joint Commission's Gold Seal of Approval for Behavioral Health Care Accreditation as an inpatient medical detox facility. Licensed by the Florida Department of Children and Families, Novus provides safe, effective alcohol and drug treatment programs that are based on proven medical protocols and designed to minimize the discomfort of withdrawal. The facility is located on 3.25 acres in New Port Richey, Florida, in a tranquil, spa-like setting bordering protected conservation land. Intent on proving that detox doesn't have to be painful or degrading, Novus set out to transform the industry by bringing humanity into medical detox with individually customized treatment programs and 24/7 access to nursing care and withdrawal specialists. Today, Novus is renowned as a champion of industry standardization and a staunch advocate of patients fighting to overcome substance use disorders. Frequently recognized for its contributions to the industry and local community, Novus has become a regular source to media publications such as The Wall Street Journal and USA Today, and has ranked in the Tampa Bay Business Journal's Fast 50, the Florida Business Journal's Top 500 and the Inc. 5000 list of America's fastest-growing companies. For more information on Novus' medically supervised detox programs, visit http://novusdetox.com.
1. Grace, Peter M.; Keith A. Strand; et al. "Morphine Paradoxically Prolongs Neuropathic Pain in Rats by Amplifying Spinal NLRP3 Inflammasome Activation"; Proceedings of the National Academy of Sciences; June 14, 2016. pnas.org/content/113/24/E3441.abstract
2. CDC/NCHS. "Number and Age-Adjusted Rates of Drug-Poisoning Deaths Involving Opioid Analgesics and Heroin: United States, 2000–2014"; National Vital Statistics System, Mortality File; December 9, 2015. cdc.gov/nchs/data/health_policy/AADR_drug_poisoning_involving_OA_Heroin_US_2000-2014.pdf
3. University of Colorado Boulder. "Narcotic Painkillers Prolong Pain in Rats"; News Center feature story; May 31, 2016. colorado.edu/news/features/narcotic-painkillers-prolong-pain-rats