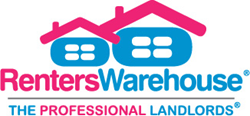 The development of the Single-Family Rental Association is a critical next step in standardizing a rapidly booming marketplace that is projected to double in the next five years.
Minnetonka, MN (PRWEB) June 29, 2016
Renters Warehouse is proud to announce that its CEO Kevin Ortner has joined the Advisory Council for the Texas-based Single-Family Rental Association (SFRA), an organization committed to responding to business opportunity and industry betterment in the evolving real estate landscape across the U.S.
Renters Warehouse manages more than 15,000 homes across the country and almost $3 billion worth of residential real estate.
"I'm thrilled to be a part of this important new think tank leading the single-family rental industry," says Kevin. "The development of the SFRA is a critical next step in standardizing a rapidly booming marketplace that is projected to double in the next five years. Sharing best practices with industry leaders will drive credibility, financing and new growth opportunities, and all boats will rise because of it."
SFRA is a membership group under the Five Star Institute umbrella that fosters growth across the single-family market through leadership, networking, education and training. The mission of the SFRA is to provide its members tools to advocate for best practices and a forum to exchange new ideas, strategic direction, and market advancement across the single-family rental industry.
"We are delighted to have a professional of Kevin's caliber join the Single Family Rental Association Advisory Council," said Five Star Institute President and CEO Ed Delgado. "His knowledge and experience in the burgeoning single family asset class will benefit the association as it formulates best practices and standards for the industry moving forward."
Find out more about SFRA by visiting SingleFamilyAssociation.com.
Renters Warehouse exists to help homeowners to discover wealth and financial freedom through Rent Estate™. To learn more about Renters Warehouse or to find out how much your home will rent for, visit http://www.renterswarehouse.com today!
-30-
About Renters Warehouse
Renters Warehouse, founded by Brenton Hayden in 2007, is one of the fastest-growing and highest-reviewed property management companies in America, and the largest in Minnesota. Managing over 15,000 properties nationwide, the Renters Warehouse team of Professional Landlords is dedicated to helping everyday homeowners lease and manage their residential real estate with confidence. In 2015, the company officially trademarked the term Rent Estate™ to redefine the entire industry as real estate gives way to this new lucrative asset. They currently boast 33 offices in over 17 states and growing. Not only has Renters Warehouse received the prestigious honor of being included on the Inc. 500 | 5000 list of fastest-growing privately held companies in America six consecutive years in a row, this Great Rated company was also named one of the "Best Places to Work" by the Minneapolis St. Paul Business Journal in 2010, 2011, 2012, 2014, 2015 and 2016, and by the Phoenix Business Journal in 2013 and 2014, and was honored as one of America's "Best Places to Work" in 2012, 2014, 2015 and 2016 by Outside Magazine. Recognized as leaders in real estate, business management and innovation, they have been honored with 18 Business Stevie Awards both internationally and stateside.