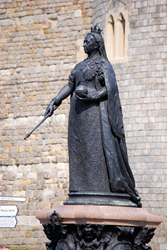 Many famous women of history and even modern day have worn the beautiful blue stone because of its rich history and connection to the supernatural.
(PRWEB) August 18, 2016
August 18th marks ratification anniversary of women's right to vote. For this reason, SilverTribe is proud to launch a new release of one of the most popular gems worn by influential women through history, Lapis Lazuli. Easily one of the oldest gems used for jewelry for so long that even the name translates to simply "stone." For this reason, many famous women of history, and even modern day, have worn the beautiful blue stone because of its rich history and connection to the supernatural.
A spokesman for the site, Chris Anderson, stated that "We were inspired by the upcoming anniversary of the ratification of women's right to vote and the release of our new collection coinciding with the date. To celebrate this moment in history, we wanted to do something special and provide a few examples of history's most influential women that have worn this captivating stone in honor of this great day in our history.
SilverTribe.com's Women of History Wear Lapis Lazuli
Cleopatra - It's been well documented that Cleopatra loved the lapis lazuli. She even went so far as to crush lapis stones into a fine dust and use that as the main ingredient to her eye shadow. The allure of the deep blue color, along with the stunning lapis necklaces she adorned, allowed her to penetrate the souls of commoners and kings alike. The beautiful color and stone were never far from her historic actions and her infamous love of both Egyptian culture and Roman conquerors in the 1st century BC.
Queen Victoria - Having history in both royal affairs and regarded as a holy stone, Lapis Lazuli was even worn by Queen Victoria during her reign. In this time the royal blue color became synonymous with the period that is now commonly referred to as the Victorian era. There are even pieces known and Victorian Lapis Lazuli for this reason.
Delfina Delettrez Fendi - Breaking into the more modern, this influential fashion designer, renowned in Rome for her unique surrealist approach to jewelry crafting. Fendi has even incorporated Lapis Lazuli in her modern designs in her new watch collection. Fendi's combination of art and jewelry has made her a fashion icon and an inspiration for women everywhere. You can find stunning lapis watches with us as well.
Kate Middleton -The infinitely famous style of Kate Middleton has been known to wear Lapis Lazuli on more than one occasion. Not only does she love to wear the striking stone, but she often wears a deep blue outfit to match her royal blue Lapis earrings as well. With designers clamoring to dress royalty, it's no wonder why fashion trends seem to be leaning more towards the captivating blue color.
Anderson and his team are proud to support history and culture with the art and artists they represent on their site. The women that wore this beautiful stone are a testament to the strength and influence women everywhere have had on society. Anderson is looking forward to people finding the same depth of beauty in Lapis Lazuli that Cleopatra and many others did in their lifetimes on the anniversary date as well. SilverTribe.com welcomes any and all to see their collection of lapis Lazuli jewelry and offer a discount in honor of the strong women of history that have helped shape the world as we know it.