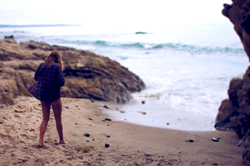 The idea to revamp and acquire more artist-designed jewelry was inspired by the new summer fashion of the new season.
(PRWEB) July 06, 2016
SilverTribe.com has just launched the new interface of their website and a selection of new jewelry for the latest summer fashion trends to go with it. A spokesman for the SilverTribe.com, Chris Anderson, gave a statement for the new release. "Customer service is often thought as a term used by companies to promote their product. Here, we have a much different philosophy. We cater to the wants and needs of our clients, however small they may be. We take pride in knowing the names of our regulars and helping them get exactly what they need. I think that's a better approach to "good customer service."
The team at SilverTribe.com wants to adhere more closely to their customer's demands for a newer and larger inventory, and they certainly delivered. SilverTribe.com took their project a step further by redesigning the site to flow perfectly with their products and a vividly visual layout that their customers find works the best for their interests.
The idea to revamp and acquire more artist-designed jewelry was inspired by the new summer fashion of the new season. Anderson and his team worked diligently to add pieces that would complement summer fashion well and provided new guests a sample of what they should expect to see for the upcoming summer sizzle.
Summer Fashion Trends for 2016
Anklets- With summer comes the nefarious heat and fun swimwear. To take advantage of the summer fashion of shorts and swimming suits, turquoise anklets are a great way to look cool in the scorching heat.
Coral and Oyster Shell Jewelry- Summer is the perfect time for the beach and nothing says "ocean" better than jewelry that utilizes the elements of the ocean and its aquatic life.
Turquoise Necklaces- As the heat continues to rage, shorter-cut tops get more and more popular. Turquoise necklaces are the best way to utilize that space and give off a cooling effect with the soft blue of the stone itself.
SilverTribe.com has been working more with their current Native American artisans, as the fashion industry has started to embrace such a beautiful and proud culture into their designs. Anderson is confident that people will see a rise in these trends this summer and even through spring of next year. The new website structure will make browsing for jewelry more interactive and the collection of new pieces serve as a great blend of Silvertribe.com's commitment to quality and the latest summer fashion trends of 2016 and 2017 as well.