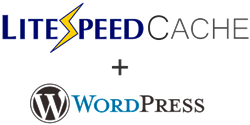 Caching is the best way to speed up WordPress, but it is very tricky. With LiteSpeed Cache for WordPress, caching is maximized with simple configurations
Basking Ridge, NJ (PRWEB) July 05, 2016
LiteSpeed Technologies, a software company devoted to accelerating the Internet's content delivery through its state-of-the-art web server software, announces the release of LiteSpeed Cache for WordPress. WordPress sites make up more than 30% of all of internet sites. The WordPress cache plugin makes use of LiteSpeed Web Server's high-performance LSCache engine and delivers unrivaled performance, scalability, and accuracy.
The plugin is free and available for download from the WordPress Plugin Directory. It works with LSWS Enterprise 5.0+ and OpenLiteSpeed 1.4.17+.
"Caching is the best way to speed up WordPress, but it is very technically challenging. Hosting companies usually need to spend a lot of time configuring cache and often deploy it partially or completely turn it off. They just don't have the manpower and expertise to deal with all of the add-ins and compatibility issues that arise. With LiteSpeed Cache for WordPress, caching is maximized with simple configurations," said George Wang, CEO of LiteSpeed.
LiteSpeed Cache for WordPress is designed to offer accurate, out-of-box support for common situations that challenge other WordPress caches such as separate desktop and mobile views or caching content based on geographic locations. LiteSpeed Cache for WordPress is compatible with both single site and multi-site installations,as well as most major plugins, such as WooCommerce and bbPress.
By taking advantage of LiteSpeed's embedded high performance LSCache engine, LiteSpeed Cache for WordPress outperforms all other WordPress cache solutions by a wide margin. Users switching from other cache plugins are reporting performance increases of more than 50% and doubled server capacity.
LiteSpeed Enterprise, used together with popular hosting control panel integrations to cPanel, Plesk, and DirectAdmin, gives hosting providers the most powerful and easy to manage commercial WordPress hosting platform. For open source users, OpenLiteSpeed delivers a completely free, high performance WordPress serving platform suitable for standalone WordPress installations that can be delivered via a one click installation script.
About LiteSpeed Technologies
LiteSpeed Technologies is a global leader in web infrastructure software designed to accelerate web content delivery. LiteSpeed currently offers web server and load balancer software as well as caching solutions for Magento, WordPress, XenForo. LiteSpeed Web Server is the first commercial web server on the market to support HTTP/2 and PHP7, and offers full Apache .htaccess compatibility.