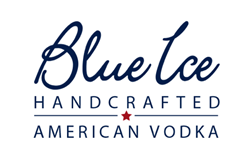 Los Angeles, CA. (PRWEB) June 30, 2016
Blue Ice Vodka, the American made handcrafted potato vodka, part of the 21st Century Spirits portfolio, was awarded the "Best of Division" at the 2016 Distilled: Spirit and Cocktail Competition at the San Diego County Fair this June. Known as one of the best spirit festivals in the country, this year's competition received over 100 entries from six countries and 12 states in the U.S. judged by high profile industry professionals.
In addition to the "Best of Division" award, 21st Century Spirits received a gold medal in the "Vodka Spirit Style" category for Blue Ice. Over 62 spirits from around the world received gold, silver and bronze awards at the Distilled: San Diego Spirit and Cocktail Festival held at the Del Mar Fairgrounds in Del Mar, California on June 25.
Blue Ice is produced from Idaho's Burbank Russet Potatoes and embodies a subtle flavor and a mellowness while creating a velvety, creamy soft finish. Currently, less than 1% of all vodkas are produced from potatoes primarily due to the fact that it takes approximately 9 ½ pounds of potatoes to create a single bottle. In addition, the water in Blue Ice is procured from the Rocky Mountains and is considered to be the single last pristine source left in the United States. This unique distillation process is what has set Blue Ice Vodka a part from others spirits in the market.
"We are truly proud to win the "Best of Division" award this year. This award demonstrates the commitment we have to producing a truly authentic, exceptional, handcrafted brand." says, Thomas Gibson, President at 21st Century Spirits. This adds to our collection of other accolades including a 98 Point Rating from San Diego's Pacific Magazine, Gold medal at the 2014 San Francisco Spirits Competition and 94 points from the Beverage Testing Institute."
For more information on recipes and where to purchase Blue Ice Vodka, please visit http://www.blueicevodka.com. To View the full results from this year's competition here: http://www.distilledsandiego.com.
About Blue Ice Vodka:
Blue Ice Vodka is the #1 selling handcrafted, premium, American, potato vodka in the country. Blue Ice, the highest rated American vodka, was designed for the vodka purist, with a refined palate, using only the highest level of ingredients: Idaho Russet Potatoes and pristine water sourced from the largest volcanic aquifer in the country. Blue Ice Vodka does not add sugar and is certified gluten-free and Non-GMO. Blue Ice Vodka. Farm to bottle. Made in Idaho, USA. For more information on Blue Ice Vodka, please visit http://www.blueicevodka.com. Follow Blue Ice Vodka on Facebook: https://www.facebook.com/blueicevodkausa and Instagram: https://www.instagram.com/blueicevodkausa/ and join the conversation with #BlueIceVodka.
MEDIA CONTACT:
dOMAIN Integrated
Erica Coltun
(212) 675-0012
blueice(at)domainintegrated(dot)com
blueicevodka.com