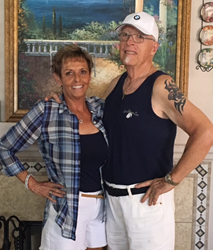 This has the potential to make medical marijuana somewhat more difficult or expensive for mesothelioma patients to obtain.
Raleigh, NC (PRWEB) July 01, 2016
It may get more complicated to obtain marijuana or its derivatives for the treatment of mesothelioma and other diseases if the Drug Enforcement Administration changes the way the drug is classified, according to mesothelioma education site, Surviving Mesothelioma. Surviving Mesothelioma has just posted an article on the potential impact to mesothelioma patients. Click here to read it now.
According to a recent article in The Washington Post, the DEA will likely decide to change marijuana from a Schedule 1 to a Schedule 2 substance next month.
While a Schedule 2 classification would make it easier for scientists to conduct research on the effectiveness of cannabinoids in mesothelioma therapy, the move would also significantly increase the amount of FDA regulation.
"Schedule 2 drugs - like morphine and oxycodone - are considered to have a higher potential for addiction so the FDA keeps a close eye on how they are managed," explains Alex Strauss, Managing Editor of Surviving Mesothelioma. "Because it could put some suppliers out of business, this has the potential to make medical marijuana more difficult or expensive for mesothelioma patients to obtain."
On the other hand, a Schedule 2 designation also means that cancer doctors would be free to prescribe medical marijuana to mesothelioma patients and others who might benefit.
To read more about the expected DEA rescheduling of medical marijuana and meet a mesothelioma survivor who credits cannabis oil with his good health, see Mesothelioma Patients Could Be Impacted by Federal Cannabis Decision, now available on the Surviving Mesothelioma website.
Ingraham, Christopher, "The DEA will decide whether to change course on marijuana by July", April 6, 2016, The Washington Post, https://www.washingtonpost.com/news/wonk/wp/2016/04/06/the-dea-will-decide-whether-to-change-course-on-marijuana-by-july/
For nearly ten years, Surviving Mesothelioma has brought readers the most important and ground-breaking news on the causes, diagnosis and treatment of mesothelioma. The information in this article is not a substitute for professional medical advice, examination, diagnosis or treatment. You should always seek the advice of your physician or other qualified health professional before starting any new treatment or making any changes to an existing treatment. You should not delay in seeking or disregard medical advice based on information in this article. Cannabis oil is NOT FDA approved for the treatment of any cancer.