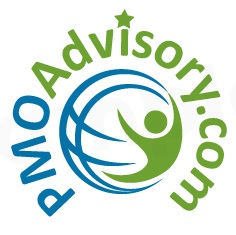 Being a PMO manager is often a treacherous profession as the average lifespan of PMOs is only 4.1 years...
Cedar Grove, NJ (PRWEB) July 11, 2016
The Project Management Office (PMO) is one of the fastest emerging organizational structure across all industries. PMOs that provide execution leadership and efficiency at all levels of organizations, from across the enterprise to a specific product line, functional team or department. This course focuses on the challenges that are important to effectively manage intense project environments and explore the best practices to improve communication, cut costs and optimize resource utilization. Participants will learn how to prioritize projects, and monitor progress and budgets on a continual basis. They will gain the knowledge to develop, refine and enhance a PMO (Project Management Office) and immediately apply these skills in the workplace. The course curriculum focuses on critical success factors, staffing, PMO activities and organizational infrastructure.
The "Successful Project Management Office (PMO)" is a 4.5 day, instructor‐led training class designed to help participants manage, operate and refine PMO capabilities. Customized for project professionals and PMO practitioners, this course enables participants to articulate and practice important PMO concepts, processes, and capabilities, along with becoming familiar with PMO tools and techniques for establishing optimal PMOs that align with the needs of the organization.
This course will be of significant interest to professionals working in intense project environments. This includes project management office managers and directors, project professionals, organizational leaders who oversee PMOs, and operational executives. Critical information is presented for anyone who is preparing to implement a PMO or expanding their existing Project Office to incorporate organizational demand planning and management.
"According to a recent study by PwC, in organizations with effective PMOs, 62% of projects achieve their intended benefits and 74% are deemed high quality. Compare this with only a 29% success rate from the Standish Chaos 2015 report, and the value of the PMO is self-evident," states Prof. Te Wu, CEO and Founder of PMO Advisory. "Being a PMO manager is often a treacherous profession as the average lifespan of PMOs is only 4.1 years. PMOs are eliminated on both sides – when they are ineffective and when they are too effective. This course trains participants to anticipate change, adapt and remain relevant to organizational needs, and elevate PMOs not only in tenure but also in stature."
PMO Advisory is offering a FREE Webinar on the "Essentials of Project Management Office (PMO)" on Friday August 1, 2016 from 1:00-2:00pm EDT with additional dates in September 2016 and beyond. This webinar will present an overview of this training course as well as other related courses in the curriculum. To join, please register at http://www.pmoadvisory.com/pmo . All participants will earn 1 PDU and receive special discounts for our upcoming classes.
Prof. Te Wu, PfMP, PgMP, PMP and PMI-RMP is the CEO of PMO Advisory LLC, a management consulting firm and a Project Management Institute's Global Registered Education Provider (PMI R.E.P.). As a training company, the firm is striving to be the most comprehensive project management training firm in the world offering certification training in Portfolio (PfMP), Program (PgMP), Project (PMP, CAPM, PRINCE2, and MSP), Risk (PMI-RMP), Agile (PMI-ACP, SCRUM), Service Management (ITIL series), and Project Management Office (PMO) training.