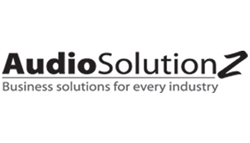 The new HUD guidance letter focuses on blanket criminal background checks - that is basically a type of Disparate Impact that affects potential residents with criminal backgrounds.
Durham, North Carolina (PRWEB) July 01, 2016
AudioSolutionz will host a Live Webinar presented by industry veteran Paul Flogstad titled "Disparate Impact and New Guidance Letter From HUD Dealing With Criminal Background Of Potential Residents" on Thu, July 7, 2016. This session aims to shed light on the Fair Housing Discrimination Ruling, Disparate Impact and New Ruling by HUD.
The U.S. Department of Housing and Urban Development (HUD) issued Guidance 1 on the application of fair housing standards dealing with criminal history checks in resident screening. This guidance, established on April 4, 2016, sets out the test that would be applied to a specific housing provider's screening policy to determine if that policy constitutes discrimination under the Fair Housing Act (FHA).
The guidance focuses on blanket criminal background checks - that is basically a type of Disparate Impact that affects those with criminal backgrounds. Disparate impact occurs when a landlord has a policy or practice that is neutral on its face and applies equally to all applicants and/or residents, but its application has a discriminatory effect on one or more of the protected classes. In order to successfully defend a claim of discrimination, the landlord must be able to show that this policy or practice is necessary in order to achieve a non-discriminatory business objective, and that there is no less discriminatory alternative/option that would achieve that business objective.
After attending this webinar with Paul Flogstad – Property Owners, Property Managers, Staff and other HUD personnel will be equipped with tips to avoid violation of Title VII of the 1964 Civil Rights Act. Paul will also review the new HUD guidance letter and examine the changes in policies and procedures required by multifamily properties to implement and comply with this latest guidance. There are going to be many changes coming because of this new guidance and after this session, attendees will understand the implications of all these rulings and guidance.
For more information visit: https://www.audiosolutionz.com/public-housing-compliance/new-hud-guidance-letter.html
Get $30 off on our webinars. Use Code PRWEB30 on checkout (applicable for all purchases).
At AudioSolutionz, we regularly host informative webinars in construction and public housing compliance which are presented by veterans in the industry. If you are a journalist or blogger in the above topics, you may write to us at nathan.brown(at)audiosolutionz(dot)com to attend any of our live webinars for free.
About AudioSolutionz
AudioSolutionz is the country's leading source of knowledge and training for professionals in the construction and housing sector. Its conferences and webinars on assisted housing compliance are conducted by nationally renowned experts and consultants who provide a fresh perspective on public housing compliance and construction issues and regulations. AudioSolutionz offers important updates, regulatory knowledge and compliance information on the hot topics in this sector. It has provided thousands of professionals in the housing and construction sector the opportunity to get answers to their most complex questions directly from experts. To know more visit: https://www.audiosolutionz.com/housing-constructions.html