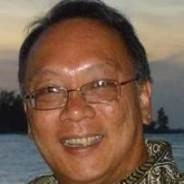 Doug's extensive experience and deep understanding of the Section 508 and WCAG standards, coupled with 'real world' experience in the development and management of complex, content rich technology solutions make him an essential asset to Xpanxion [...]
ATLANTA, Georgia (PRWEB) July 01, 2016
Custom software services provider, Xpanxion, has announced that Douglas Loo has been named ADA Compliance Director for the company. Loo will be based at Xpanxion's corporate headquarters in Atlanta, Georgia.
Douglas Loo has been appointed to lead Xpanxion's Americans with Disabilities Act (ADA) Compliance practice where he will be overseeing the delivery of services that ensure accessible IT for software users. In today's business environment, ADA Compliance largely falls under the published Web Content Accessibility Guidelines (WCAG) and the Section 508 Standards. These standards ensure proper access to technology such as software applications and websites for people with physical, sensory, or cognitive disabilities. Xpanxion CIO, David Stephens, who played an integral role in establishing an ADA Compliance service line for the company, says, "Doug's extensive experience and deep understanding of the Section 508 and WCAG standards, coupled with 'real world' experience in the development and management of complex, content rich, technology solutions make him an essential asset to Xpanxion and the customers we serve. As we look to provide accessible IT for our clients, we aim to learn from Doug and trust in his direction to our team."
Loo previously served as Senior Technology Advisor to the Centers for Disease Control and Prevention (CDC). Loo developed the infrastructure and the team for the CDC's web presence in 1994, resulting in deployment of the CDC website. As the first IT accessibility and compliance coordinator for the Agency, Loo developed many of the policies, change management, and governance for the CDC. Loo's application framework for accessible IT is still in use today, and he is called on periodically to review and train coordinators across multiple federal agencies.
As an active member within the ADA industry, Loo has spoken at a variety of speaking engagements and conferences. He served as a member on the Federal Cross Agency Panel on Current Technology and Innovation with the accessibility community, the Annual International Technology and Persons with Disabilities Conference, the Technology Association of Georgia – Government IT, and the Annual CUNY Accessibility Conference.
About Xpanxion:
Xpanxion provides custom software services to enterprise clients in a variety of industries worldwide. Its unique Cross Sourcing model – combining onshore and offshore talent in Agile development teams – allows Xpanxion to leverage the scalability and cost-effectiveness of offshore resources while meeting the quality and communication standards expected by its clients.
Headquartered in Atlanta, Xpanxion operates five rural offices in Iowa, Nebraska, Kansas, and Colorado, as well as an offshore development center in Pune, India. Xpanxion is a subsidiary of UST Global.