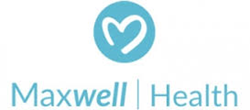 Greenville, SC (PRWEB) July 13, 2016
ACA Reporting Service and Maxwell Health today announced a strategic partnership to deliver best-in-class ACA reporting solutions to employee benefits brokers and HR administrators.
The strategic partnership will allow for a customized experience to be delivered to the marketplace to significantly reduce the manual work required on the part of employers to complete their reporting requirements under the Affordable Care Act.
"Maxwell Health is a fantastic company, with a focus on delivering great employee benefit enrollment technology solutions," said Mark Combs, CEO of ACA Reporting Service. "This partnership will allow our companies to deliver ACA reporting packages to our clients that combine both great technology and great customer service. We are excited."
Mike Zarrillo, Vice President at Maxwell Health said, "ACA Reporting Service's business model based upon the employee benefit broker and understanding the complexity of their jobs. Their solutions are flexible and allow for integration with any payroll vendor or medical carrier. We believe this will be a nice value-add for our partners."
About ACA Reporting Service
ACA Reporting Service is a full service Affordable Care Act (ACA) reporting company. Under ACA, regularly known as Obamacare, Applicable Large Employers must report annually to the IRS the type and cost of medical plans offered to their full time employee population. As it turns out, this reporting is extremely complex and requires an extensive knowledge of employee benefits in order to be done well.
Our ACA reporting solution was built out of an in-depth knowledge and understanding of employee benefits. This is the major difference between our solution and the majority of our competitors who approached this reporting from a technology or payroll background. Because we know well the actual individuals who are ultimately responsible for this annual reporting (human resource directors, finance directors & benefit brokers) and the type of functions they perform each day, we were able to design a client experience to fit them perfectly. Visit http://www.ACAReportingService.com to learn more.
Most importantly, we understand that our #1 focus and goal is to be a service company delivering a great client experience. It is this focus on serving our clients which helped us to achieve a 98%+ client satisfaction rate.
About Maxwell Health
Maxwell Health simplifies benefits and HR for small-to-mid-sized employers. The platform includes a marketplace that makes buying benefits intuitive for employees, tools that streamline HR processes including benefits administration and payroll, and a mobile app that makes using benefits easy. Our purpose is to help American families achieve health and financial well-being by modernizing how employees experience insurance, financial, and wellness benefits. The platform is provided by benefits advisors as well as insurance and retirement companies that license our technology. To learn more about Maxwell Health, please visit http://www.maxwellhealth.com.