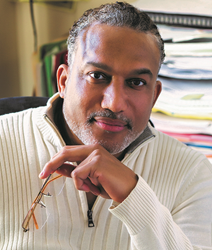 The first step to social change is to see and know there's a problem. To that end, I believe that telling the Gay community's stories in Film and visual media are powerful vehicles to help eradicate homophobia.
Los Angeles, California (PRWEB) July 25, 2016
MSEF collaborates with international nonprofit organization AIDS Healthcare Foundation - effective immediately.
The Foundation received grant funding from AHF to create the "Inner-City LGBT Youth Project" to produce Public Service Announcements through the unique lens of four inner-city homeless LGBT youth in New York City, Chicago, Los Angeles and Atlanta about their personal or observed experiences with HIV/AIDS.
This program will raise awareness through peer-to-peer messaging in a way that utilizes one of the most successful platforms for youth communication social media and traditional marketing avenues.
About Millennia Scope Entertainment Foundation:
Millennia Scope Entertainment Foundation is a 501(c)3 nonprofit organization whose mission is to eradicate homophobia by supporting Independent Filmmakers of LGBT media: television and film. The Foundation is DEDICATED to supporting stories about the LGBT community and creating a pathway for those stories into the mainstream media marketplace.
Media matters!! Images help shape our culture and define our individual collective values. The LGBT communities' many stories MUST be told and seen to help foster social change - MSEF is dedicated to its mission. For more information, please visit http://www.msefoundation.org.
About AIDS Healthcare Foundation:
The AIDS Healthcare Foundation provides cutting-edge HIV medicine and advocacy to more than 600,000 patients in 36 countries worldwide in North America, Africa, Latin America/Caribbean, the Asia/Pacific Region and Europe.
AHF Healthcare Centers are at the center of AHF's circle of care and have been providing expert medical care to people living with HIV/AIDS for the past 25 years. For more information, please visit http://www.aidshealth.org.
Contact:
To learn more about this collaboration, please contact
Shahid Manning, Executive Director
Millennia Scope Entertainment Foundation
5317 Auckland Ave. Ste. 4
Office: 818.508.6390
shahidmanning(at)msefoundation(dot)org