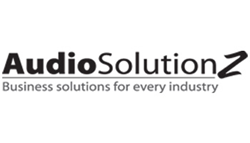 Making good decisions for the present and future also depends on the amount and quality of current and past information available. That is where Excel Dashboards help.
Durham, NC (PRWEB) July 05, 2016
Dashboards and reports are probably some of the most critical tools that are in your Excel armory. AudioSolutionz, the country's leading industry information provider, is hosting a webinar 'Create a Dashboard with Excel' on Wednesday, July 20, 2016 where expert speaker Mike Thomas will provide step-by-step instructions on how to create attractive, professional and easy Excel Dashboards.
A good manager is a only a good manager when information is available at the fingertips. Making good decisions for the present and future also depends on the amount and quality of current and past information available. Even the best decision-makers in the world fail to showcase their competency in improving the bottom line if they are not on top of their organizations' data.
Today, no business office is complete without Microsoft Excel. This seemingly humble software has revolutionized the way business intelligence is aggregated—especially when presenting different information streams and data in isolation. It has often been observed that various aspects of organizational data are kept at arm's length away from each other, and this can make it difficult to communicate and capture the total idea of what's going on. However, if managers need to view things from a 360 degree perspective, there is perhaps nothing better than Excel dashboards, which are revolutionizing commercial decision-making. Omitting trial and error completely, dashboards help to recalibrate strategy and ensure that decisions are made based on hard data and facts, rather than intuition.
It is okay for teams to have Excel dashboards that cover the whole business. It is important as businesses need to view the updates and progress of their work, collating information from all the teams in one place. If not the nitty-gritty details, the high-level updates on progress need to be known to the person at the top. That's where dashboard helps. In today's data-driven world, it is extremely unwise to underestimate the power of a good spreadsheet. It may not come with its bells and whistles, but it definitely gets the job done. One of the biggest benefits of spreadsheets is being able to completely control the data being tracked and how to track it.
This Excel dashboard webinar by expert speaker Mike Thomas, will provide participants with different techniques to build professional and eye-catchy dashboards while saving time and resources. Along with some relevant, real-life examples, the presentation will address the importance of data cleaning, using PivotTables, displaying the 'top x' and much more. Also, Mike will be providing example worksheets at the end of the session. Plus, attendees will learn to use infographics on dashboards, use formulas to create KPI values, create data summaries with PivotTables and more.
For more information visit:- https://www.audiosolutionz.com/microsoft-excel/create-dashboard-with-excel.html
Get $30 off on our webinars. Use Code PRWEB30 on checkout (applicable for all purchases).
At AudioSolutionz, we regularly host informative webinars Microsoft office suites which are presented by veterans in the industry. If you are a journalist or blogger in the above topics, you may write to us at nathan.brown@audiosolutionz.com to attend any of our live webinars for free.
About AudioSolutionz
AudioSolutionz is country's leading business enhancing information provider and deals with professionals to provide them pithy and trending industry information, since more than a decade. It has a panel of seasoned industry experts in its arsenal, who talk about various concerns, problems, regulations and other recent happenings in more than 12 industries with their expertise. The audience can also get answers to their queries directly from the speakers themselves. AudioSolutionz provides this information through training webinars, audio conferences, DVDs and transcripts. To know more visit:- https://www.audiosolutionz.com/microsoft-suites.html