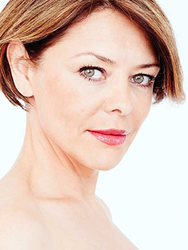 I have zero pain with intercourse!
Cleveland, OH (PRWEB) July 05, 2016
Women who suffer from vaginal atrophy and its accompanying symptoms have new hope, according to Jill Miller, M.D., medical director for IOIO Studio in Woodmere.
According to Dr. Miller, vaginal atrophy presents with a number of symptoms, ranging from simply annoying to very painful. These symptoms include vaginal dryness and painful intercourse, but also stress incontinence (leakage of urine when laughing, coughing, sneezing, doing sports, or heavy lifting), vaginal laxity, itching and burning, and urinary tract infections.
"Vaginal atrophy is becoming epidemic," said Dr. Miller. "It is estimated that 46 million women have these symptoms, but only about five percent of them recognize the symptoms as vaginal atrophy."
Women no longer have to put up with these symptoms, though, said Dr. Miller. Now there is a fast, simple procedure that can completely change these women's vaginal health, and restore to them that which was lost. Called FemTouch, this new technology is an energy-based laser that restores vaginal health by promoting new collagen, elastin, and vascularization.
"The FemTouch laser is a revolutionary new non-invasive technology designed to aid women who would like to restore their vaginal health," said Dr. Miller. "We at IOIO Studio have seen some amazing results in just three short treatments – many of our clients have called it life-changing." She states. "The entire procedure takes about five minutes and is performed in their IOIO Studio office only by one of our specialty trained physicians."
According to Dr. Miller, the entire procedure takes about five minutes and is performed in their IOIO Studio office by Dr. Miller. The FemTouch protocol is a series of three treatments spaced four weeks apart, with one annual treatment to maintain results.
During the procedure, the FemTouch laser is inserted into the vagina where it delivers gentle laser energy to the vaginal wall. This laser energy stimulates healing and renewed collagen, resulting in increased elasticity, thicker, stronger tissue, increased natural lubrication, decreased urine leakage, and more pleasurable sexual intercourse.
According to Dr. Miller, the procedure will seem similar to a woman's annual gynecological exam. Dr. Miller said that most women have some improvements in their symptoms after their first treatment, and virtually all patients have experienced relief by the second treatment (week six).
"We are so excited to be able to offer this treatment to women in the Cleveland area," Dr. Miller said. "Vaginal atrophy affects women on such a deep and personal level – we're happy to be able to help them restore their vaginal health and rediscover that which was lost."
According to one of their patients, "I had my second treatment a week ago. I have zero pain with intercourse!!! I cannot believe it. It's been so painful for so long. I couldn't be happier with the results."
IOIO Studio is located at 27629 Chagrin Boulevard, Woodmere, Ohio. If you'd like more information, or want to schedule a free consultation, simply call their office at (216) 633-7569.