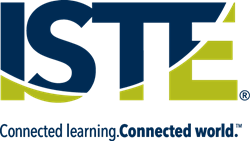 Thank you for being educators. You really are the champions every day in the field.
DENVER, Colorado (PRWEB) July 01, 2016
United States Representative Jared Polis (D-Colorado) took to the stage as part of the closing keynote program at ISTE 2016 at the Colorado Convention Center in Denver. The congressman shared his thoughts on student data privacy, education funding and how the upcoming presidential election might affect education.
During a sit-down interview with ISTE CEO Brian Lewis and ISTE Board Chair Kecia Ray, Ed.D., Rep. Polis discussed his legislation, the Student Digital Privacy and Parental Rights Act, a bipartisan bill that would provide protections for student data related to commercial purposes. ISTE supported the legislation because it struck an appropriate balance between protecting student data and preserving the ability of companies to use data responsibly to develop innovative and useful educational products.
"It's important that we have buy-in from communities, parents and policymakers in order to address the issues surrounding educational technology and the use of student data," Rep. Polis responded when asked why this issue is so important to him, noting that California's Student Online Personal Information Protection Act provided a strong model for his legislation. "We don't want to preempt what individual states are doing. However, it is important to put safeguards around those issues and establish a national baseline and have policies in place that address those legitimate concerns about how a student's information is being used."
When asked about the milestone passage of the new K-12 education law, the Every Student Succeeds Act (ESSA), which Rep. Polis helped to author, it was noted that one of the law's provisions was a flexible block grant that would provide funding for arts programs, social workers, school counselors and education technology. Although authorized at $1.65 billion, the president's budget requested less than one-third of that amount, with the Senate's funding bill including only $300 million. When asked whether or not ESSA would open a new era of federal support for personalized learning and the chances of the flexible block grant being fully funded, two issues of great interest to ISTE, Rep. Polis commented that, "ESSA opens the door to whatever role we want to play in investing in personalized education and educational technology. Hopefully, with a new Congress and president, we can remove the current caps and move forward. Whether that occurs will be determined by appropriations."
The session closed with Rep. Polis offering his thoughts on the intense media coverage surrounding the presidential election and what he sees as the potential alternate scenarios regarding education policy within a new administration. The congressman said that presumptive Democratic nominee Hillary Clinton recently unveiled a "fairly thorough" education plan composed of teacher training in computer science, expanded STEM education in high schools, and federal funding for coding bootcamps and nanodegrees. Rep. Polis said that he hopes the presumptive Republican nominee, Donald Trump, will share his education agenda soon, noting that, "Now is the time to demand more than one-sentence answers."
Rep. Polis concluded by thanking the assembled crowd of educators for their hard work.
"Thank you for being educators. You really are the champions every day in the field."
About ISTE
The International Society for Technology in Education (ISTE®) is the premier nonprofit membership organization serving educators and education leaders committed to empowering connected learners in a connected world. ISTE serves more than 100,000 education stakeholders throughout the world.
Innovative offerings include the widely adopted ISTE Standards for learning, teaching and leading in the digital age– as well as the ISTE Conference & Expo–the world's most comprehensive ed tech event. The organization's robust suite of professional learning resources feature online courses, consulting services for schools and districts, books, and peer-reviewed journals and publications. For more information, visit iste.org. Connect with ISTE via Twitter, Facebook and LinkedIn.