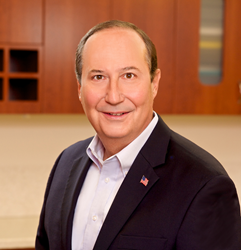 These new technological capabilities will enable Boyd to serve our growing customer base by providing high-quality dental equipment and furniture at a faster production rate and with increased efficiency and end-product accuracy.
Clearwater, Fla. (PRWEB) July 05, 2016
Boyd Industries, a leading supplier of dental equipment and cabinetry, has announced two major technology implementations that will enable it to manage increasing demand for its products. On the data management side, Boyd has implemented Microsoft Dynamics GP enterprise resource planning system to its existing MS Dynamics CRM cloud-based customer relations management system; this will enable seamless end-to-end customer account management from initial quote and order through manufacturing, invoicing and delivery. At the same time, Boyd has standardized all mechanical and wood products design to SolidWorks computer-aided design system to help streamline and improve product design and manufacturing.
"As dentistry moves towards newer technology," Boyd Industries CEO Adrian LaTrace said, "there's a corresponding need for equipment and cabinetry that complement that technology—and for a company such as ours to make certain we stay current with new tools and processes. These new technological capabilities will enable Boyd to serve our growing customer base by providing high-quality dental equipment and furniture at a faster production rate and with increased efficiency and end-product accuracy."
The new systems, LaTrace noted, represent two faces of a unified approach to twenty-first century specialty manufacturing. The Microsoft GP ERP system allows Boyd to better serve its customers by creating a "single source of the truth." It's able to monitor the entire order-to-ship process, and also provides an increased level of accuracy in communicating customer requirements to the factory, whether for standard or custom products. All of this allows Boyd to keep up with very high levels of customer demand, without slowing production.
The SolidWorks system was originally designed by a Massachusetts Institute of Technology graduate as an easy-to-use computer-aided design system that would run on the Microsoft Windows platform. Now regarded as the most popular CAD program in the world, SolidWorks helps mechanical engineers design products by making it easy for the designer to visualize and communicate a 3D concept.
Boyd's designers use the technology in both mechanical and cabinetry manufacturing, allowing them to make a smooth transition from design to manufacture by debugging anything before the product is actually made. This helps to reduce design time, and also improves the accuracy of component fabrication. The use of these design tools complements the craftsmanship of Boyd's product assembly technicians and cabinet product fabricators.
Boyd's recent technology upgrades are part of a commitment to keep up with—and, where possible, anticipate the needs of—a health-care field undergoing transformation. Dental technology, LaTrace noted, is advancing at an astonishing speed, enabling practitioners to do things that would have been nearly impossible just twenty years ago. This makes it one of the most exciting times in history for the practice of dentistry—and one of the most competitive. To improve patient satisfaction and retention rates, as well as to gain an edge over their competitors, today's dentists are increasingly likely to purchase new technologies as soon as they're proven and available.
"Our mission is to provide environments that support dentists' profitability and growth by helping them retain and bring in new clients, while simultaneously raising productivity and improving patient care. By upgrading our own technological infrastructure, we're investing both in our future and that of our customers," LaTrace said.
About Boyd Industries:
Boyd Industries is a market leader in the design and manufacture of specialty dental and medical operatory equipment. Its high-quality and reliable equipment has been the choice of orthodontists, pediatric dentists, oral surgeons and other healthcare professionals for over 55 years. Boyd's products include a full line of dental exam, treatment and surgical chairs, dental delivery systems, LED exam and surgical lighting, custom sterilization and storage cabinetry, doctor or assistant seating, and video game consoles.
Boyd equipment is specifically designed to provide maximum practice productivity while incorporating ergonomic characteristics for the doctors, staff and patients. As an original equipment manufacturer, Boyd uses a vertically integrated manufacturing approach to assure it meets high quality standards. This approach allows Boyd to control each step of component fabrication and product assembly. To learn more about Boyd products, please visit http://www.boydindustries.com/home.
About Adrian LaTrace:
Adrian E. LaTrace brings to Boyd Industries with more than 25 years of leadership in companies ranging from start-ups to large public corporations in the healthcare, renewable energy, and aerospace industries. His experience in developing high-performance organizations is helping Boyd provide leadership for the dental equipment needs of the future.