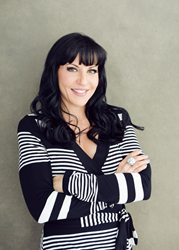 A large aspect of PR, Corporate Social Responsibility, has quickly become a crucial part of any large company's long-term strategy and can be used to attract top talent.
Tampa Bay, Fla. (PRWEB) July 05, 2016
The task of hiring, training and growing an employee is daunting process that can take considerable time and resources, and in some cases can translate into losing money. The cost of selecting the wrong person can run into the tens to hundreds of thousands – even millions of dollars – not to mention the potential negative impact to a company's morale and productivity. Chief financial officers surveyed by Robert Half International said that supervisors spend 17 percent of their time, equating to about one day per week, managing poorly performing employees. Forty-one percent of hiring managers and HR professionals who have made a bad hire estimate the financial costs of that hire are in the thousands of dollars, while The U.S. Department of Labor estimates that the cost of a bad hire can equal 30 percent of the employee's potential first-year earnings. (1)
Performia, headquartered in Sweden, is an international consulting firm operating in more than 25 countries, providing its clients (business owners, top managers, supervisors and personnel department staff) everything needed for the fast and efficient hiring of productive employees.
Vladimir Sidorenko, founder and President of Performia, has the company focused on training clients to have success hiring the right people for employment and has developed an efficient staff selection method and refined it to what they call a "technology" level. The company teaches effective recruitment techniques and provides access to modern online-resources for the evaluation of new candidates. Its goal is to help employers gain full control over their recruitment needs and raise the productivity of its clients to a higher level. In turn, this decreases the amount of time and money is spent on hires who are not a good fit for the position.
According to a recent CareerBuilder survey, out of more than 6,000 hiring professionals worldwide, more than half said they have felt the effects of hiring someone who turned out to be a poor fit for the job. Twenty-seven percent of the U.S. employers surveyed said that just one of these bad hires cost their company more than $50,000. (2)
Performia hosts an annual conference deemed Conference Performia where clients and employees can gather to discuss industry topics. Business leaders from 13 different Russian-speaking countries will attend at the Georgia Hotel and Spa in The Republic of Georgia, to hear keynote speaker, Karla Jo Helms discuss PR and how to use it for business success on July 3-5.
Helms is a highly regarded leader in the public relations field with a proven applied PR technology that does more than just produce press releases but actually leads the marketing charge, informing customers and creating demand. "A large aspect of PR, Corporate Social Responsibility, has quickly become a crucial part of any large company's long-term strategy -and can be used to attract top talent," said Helms. "Utilizing these PR strategies will make a huge difference in attracting quality new hires for business owners and executives."
PR, via publicizing good works and implementing corporate social responsibility (CSR) activities, has been proven to increase employee satisfaction, retention, productivity and overall bottom-line profits. (3) "Not only is CSR crucial to recruiting talented employees, but it's a great way to maintain the engagement of your existing workforce. And as we know, engaged employees are happier and more productive. Demonstrating the importance of public relations can positively impact corporations looking to make smarter choices with their recruiting activities."
About JoTo PR:
Based in Clearwater, Florida, JoTo PR is an established Tampa Bay public relations agency headed by public relations veteran and innovator Karla Jo Helms. The PR firm was launched in 2009 to meet a growing demand for new media expertise. JoTo is a hybrid PR agency, blending proven traditional approaches with the latest technology to deliver the best advantages of both worlds. JoTo's holistic approach to business PR and marketing begins with strategic planning and leads to a fully integrated program that is designed to optimize communication, improve return on investment (ROI) and expand business opportunities. JoTo PR primarily serves the healthcare, finance and IT industries. For more information, visit JoTo PR online at http://www.jotopr.com/
About Karla Jo Helms:
Karla Jo is the CEO and visionary behind JoTo PR. She has patterned her agency on a combination of her hard-won Public Relations experience, uncompromising high standards and exacting nationwide market research of a cross-section majority of more than 5000 CEOs across multiple industries. She is a hands-on executive who hand picks the PR professionals who work on her team to ensure client results always meet client expectations. Astute in recognizing industry changes, Karla Jo utilizes new established patterns to create timely PR campaigns comprising of traditional and the latest proven media methods. This unique skill enables her to continue to increase the market's reach for clients year after year.
1. "What Really Happens When You Hire the Wrong Candidate." Entrepreneur. 9 April 2015. Web. 30 June 2016.
2. "Zappos CEO Tony Hsieh endeavors to raise the perfect Zappos 'family'." Fast Company. 8 April 2014. Web. 30 June 2016.
3. "The Top 5 CSR, Sustainability and Employee Engagement Reports of 2015 – And Why They're Important." Triple Pundit. 11 Nov. 2015 Web. 30 June 2016.