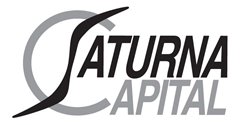 Bellingham, WA (PRWEB) July 06, 2016
As demand for sustainable and socially responsible investing (SRI) expertise grows among both professional and individual investors, helping align financial goals with personal values, Saturna Capital created a new diagnostic tool for financial advisors to use in conversations with their clients. The tool, introduced in a paper titled "The Sustainability Smile: An Advisor's Guide to Defining Sustainable Investing Strategies," helps to clarify specific client interests among the wide spectrum of diverse approaches to sustainable investing. The paper is authored by Patrick Drum, CFA®, CFP®, portfolio manager at Saturna who has spearheaded the firm's engagement on the topic with the advisor community. Drum has devoted nearly half of his 20 years of experience in the investment industry to SRI.
With assets aligned to sustainable investing estimated in excess of $59 trillion and rapidly growing, advisors risk missing a major opportunity to gain new assets and maximize current ones if unable to effectively decipher the sustainability landscape. Drum points out that challenges around the definition of sustainable investing, as well as investors' inability to fully articulate their own views on the topic, can hinder advisors' ability to effectively execute on their clients' sustainable investing needs. Further, competence in the growing sustainability segment offers advisors the means to differentiate their practices from those of their peers while deepening client relationships.
As an investment manager with over 25 years of experience in values-based investing, Saturna Capital has suggested that investors are more aware of what they do not want, compared to what they do, when it comes to building a sustainable portfolio. While negative screening plays a crucial role for religious, environmental, and social investors, modern-day SRI increasingly incorporates positive screens into the traditional investment process, selecting companies with sound environmental, social, and governance practices (ESG) and high ESG ratings.
Saturna's "Sustainability Smile" diagnostic approach provides guidance on the full spectrum of such sustainable investing concerns, and a method for diagnosing client needs, which do not always easily coexist with one another. Starting at traditional finance, where profit maximization is the primary (and typically only) concern for investors Saturna's tool then incorporates:
Integrated Finance – Also known as responsible investing, this approach aims to identify firms that proactively address key material ESG risks within their respective sectors, potentially forming a competitive edge relative to their peers.
Ethical / Advocacy – Sometimes referred to as faith-based investing, seeks to build portfolios that reflect the value set of an investor's religious denomination. Typically, such engagements exclude or avoid ownership in specific industries, such as alcohol, tobacco, or gambling. Advocacy seeks to bring about shareholder engagement through the ownership of a company's stock and active participation in shareholder proxies aimed to bring about specific, measured change.
Thematic / Impact Investing – Thematic investing tends to reflect sector-specific industries, such as clean energy, while impact investing tends to allocate capital toward enterprises that can achieve measured results among the three Ps: people, planet, and profit.
Philanthropic – Philanthropists focus entirely on maximizing the impact of their value sets with little, if any, regard for investment returns.
By providing advisors and their clients the full spectrum of sustainable investor goals, starting from little to no interest (traditional finance) to extremely high levels of interest (philanthropic), Saturna hopes both parties can efficiently zero in on what matters while confidently discarding approaches that do not fit the clients' goals.
For more information on Saturna Capital, the Sustainability Smile advisor diagnostic tool, and Saturna's ESG expertise please visit saturna.com.
About Saturna:
"Values-Based Global Asset Managers"
Saturna Capital Corporation, established in 1989 in Bellingham, Washington, USA, is an investment adviser with approximately US$3.5 billion in assets under management globally, providing investment advisory services to mutual funds, institutions, businesses, individuals, and endowments.
Saturna Capital is adviser to the Amana Mutual Funds (Amana Growth Fund, Amana Income Fund, Amana Developing World Fund, and Amana Participation Fund) that follow principles of Islamic finance.
Saturna Capital is also adviser to the U.S.-based Saturna Investment Trust, consisting of nine mutual funds: Saturna Sustainable Equity, Saturna Sustainable Bond, Sextant International, Sextant Growth, Sextant Core, Sextant Global High Income, Sextant Bond Income, Sextant Short-Term Bond, and the Idaho Tax-Exempt Fund.
Saturna Sdn. Bhd., located in Kuala Lumpur, Malaysia, is a wholly-owned subsidiary of Saturna Capital, specializing in Islamic investment advisory services for individuals and institutions.
Saturna Capital has three other wholly-owned subsidiaries. Saturna Brokerage Services, located in Bellingham, Washington, USA, provides general discount brokerage services and distributes Saturna's affiliated U.S.-based mutual funds. Saturna Trust Company, headquartered in Henderson, Nevada, USA, provides trust services to families, charities, trusts, estates, and retirement plans. Saturna Environmental Corporation provides environmental education and other programs at Camp Saturna, its historic camp facility in the Northwest's Cascade Mountains.