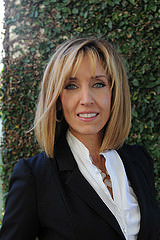 While the EMV rollout will undoubtedly hinder counterfeiters, these latest reports show that there are still many avenues fraudsters—and consumers—are exploiting
Tampa Bay, Fla. (PRWEB) July 05, 2016
Though EMV chip cards have been hailed as an important step in combating counterfeit card fraud, recent studies show credit card fraud has continued to rise following the October 2015 liability shift that marked the technology's wide-scale rollout. Issuers alone had $10.9 billion in card fraud losses last year,(1) fraud attacks against eCommerce merchants jumped 215% from first quarter to fourth quarter(2) and even traditional brick-and-mortar retailers experienced a 50% increase in chargebacks for card-present transactions since October 1.(3) To combat growing losses and evolving forms of fraud, dispute mitigation and risk management firm Chargebacks911 urges banks and merchants to employ a multi-pronged approach that combines advanced technology and human expertise.
In June 2016, LexisNexis revealed 56% of issuers' fraud losses are due to criminal activities such as application fraud (20%), account takeover (20%) and counterfeit cards (16%); however, fraud associated with lost/stolen cards (28%) or non-receipt (15%) may be perpetrated by a fraudster or a cardholder.(1) Meanwhile, PYMTS.com reported that fraud attacks against merchants were three times higher in the fourth quarter of 2015 than the first quarter, rising from 9 to 27 attacks per 1,000 transactions.(2) The same study found that the dollars at risk per $100 of sales climbed from $1.89 in the first quarter of 2015 to $4.79 in the first quarter of 2016—an increase of over 150%.(2) Following the EMV conversion, merchant services provider North American Bancard saw "a noticeable rise in chargebacks," with overall chargeback volume increasing 15% and card-present chargebacks growing 50%, including "such minor transactions as food delivery and, in one instance, a $1.99 purchase at a discount store."(3)
"While the EMV rollout will undoubtedly hinder counterfeiters, these latest reports show that there are still many avenues fraudsters—and consumers—are exploiting," observes Monica Eaton-Cardone, co-founder and Chief Operating Officer of Chargebacks911. "As we highlighted in a previous EMV chargeback analysis, many small and mid-sized brick-and-mortar retailers are just now discovering how costly chargebacks can be. The EMV rollout is also driving a greater proportion of fraud online; eCommerce merchants face threats from botnets, location manipulation and account takeovers, as well as from their own customers via 'friendly fraud.' Even issuers are battling fraud on multiple fronts, including from cardholders who rack up charges and then claim their cards were lost, stolen or never received."
In the LexisNexis survey, 78% of issuers indicated they expect to make significant investments in fraud mitigation over the coming year, and 83% of that group plan to invest in new fraud mitigation tools.(1) Eaton-Cardone applauds this move as an important step in reducing fraud throughout the payments industry. She advises issuers to incorporate dynamic data sources and biometrics into their fraud mitigation arsenal, emphasizing this can also benefit merchants. By leveraging the microphones, cameras and fingerprint scanners that are built into many computers and mobile devices, she says issuers can readily implement voice recognition, facial recognition and/or fingerprints to verify cardholders' identity and keep their accounts and online transactions much more secure.
At the same time, Eaton-Cardone maintains that merchants need to do their part to prevent fraud. "Static techniques have become less effective as fraudsters' methods continue to evolve, so merchants have to be prepared to field many different forms of fraud from multiple sources," she explained. "Retailers with physical stores must update their terminals to accept EMV, or they will become an easy target for fraudsters looking to exploit weak points in the system. And with evidence showing that chargebacks are on the rise, all merchants need to be proactive in working to prevent them and fight unjustified claims in order to minimize losses."
Eaton-Cardone counsels merchants to employ a multi-layer solution, including tools and strategies to verify customers' identity and location, combat hacker and botnet attacks, protect against affiliate fraud and mitigate chargebacks. Since chargebacks can come from three different sources—merchant error, criminal fraud and "friendly fraud" (or consumer fraud)—Eaton-Cardone says it is vital to understand the reason for each chargeback and take steps to address it. A compliance review can pinpoint chargeback triggers that are within the merchant's power to correct and control, while tactical representment can help win disputes that stem from friendly fraud.
Merchants can learn more by requesting a free chargeback analysis or attending one of Monica Eaton-Cardone's presentations on best practices for fraud prevention. She will be speaking at the upcoming Ticket Summit in Las Vegas and the Affiliate Summit East in New York, and is also available for interviews and future speaking engagements.
For more information on Chargebacks911 and its comprehensive risk management solutions, visit http://chargebacks911.com.
About Global Risk Technologies and Chargebacks911:
Chargebacks911 is a division of Global Risk Technologies, which is internationally recognized as a leading provider of comprehensive risk management solutions to the payment processing industry. With offices in Europe and the United States, Global Risk Technologies manages over 200 million transactions worldwide each month. Chargebacks911 is headquartered in Tampa Bay, Florida, and specializes in chargeback mitigation and dynamic loss prevention. Founded by merchants in direct response to rising chargebacks and friendly fraud, Chargebacks911 combines insider expertise with proprietary technology and deep analytics to isolate threats, resolve disputes and maximize revenue. From small merchants to the nation's largest retailers, today thousands of businesses rely on Chargebacks911's scalable, customizable and fully turnkey solutions to achieve sustainable growth and guaranteed ROI. For more information, visit http://chargebacks911.com.
1. LexisNexis. LexisNexis Card Issuer Fraud Study; June 2016. lexisnexis.com/risk/insights/card-fraud-study.aspx
2. PYMNTS.com/Forter. Global Fraud Attack Index; April 19, 2016. pymnts.com/fraud-prevention/2016/online-fraud-attack-rates-soar-since-october
3. Woodward, Kevin. "EMV Chargebacks Proving to Be a Card-Present Merchant Problem"; Digital Transactions; March 4, 2016. digitaltransactions.net/news/story/EMV-Chargebacks-Proving-To-Be-a-Card-Present-Merchant-Problem