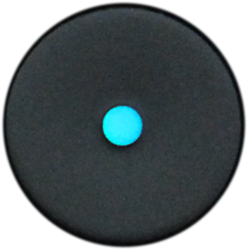 "We believe this app will showcase the power of voice interaction and inspire hardware makers to add voice to their products. We also aimed to create the simplest and purest interaction with Alexa Voice Service.
Toronto, Ontario (PRWEB) July 05, 2016
With reports of over 4 million Amazon Echos in the market, Unified Computer Intelligence Corporation (UCIC) is now helping enable developers and manufacturers to experiment and implement Amazon's Alexa Voice Service to help voice-enable their devices with the release of it's new free Android app, Lexa.
Lexa allows users to access and interact by voice with Alexa - the voice assistant powered by Amazon's Alexa Voice Service. Users can push a button on their Android phone and will be able to access many of the same services that are available on the Amazon Echo. These services include getting general information such as weather and facts, controlling home automation devices, and accessing Alexa Skills. Developers can also use the app to test out their Alexa Skills right from their Android phones.
"We believe this app will showcase the power of voice interaction and inspire hardware makers to add voice to their products," said Leor Grebler, CEO of UCIC, "we also aimed to create the simplest and purest interaction with Alexa Voice Service so that developers can focus on how their Skills will work on Alexa-powered devices like the Amazon Echo."
Lexa is available today on the Google Play Store for free for Android devices in the United States. It can be downloaded at: http://ow.ly/XTRY301QuJD
About UCIC
UCIC is a Toronto-based startup that is dedicated to bringing natural interaction to technology. The company focuses on adding voice interaction to consumer electronic products and Internet of Things devices. UCIC's clients include top consumer brands and chipmakers. UCIC is renowned for bringing the Ubi - a voice- interactive computer - to market in 2012. More information is available at UCIC's website - http://www.ucic.io