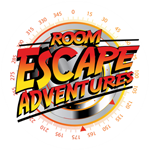 Plain City, OH (PRWEB) July 01, 2016
The Game Show Game Show (http://www.thegameshowgameshow.com) is now offering $200 in prizes every show. Those who sign up to appear live on The Game Show Game Show, can win tickets to the room escape game 'Trapped in a Room with a Zombie', along with other great prizes.
"Most game show participants rely on luck to get picked from the audience, but The Game Show Game show is different. Here, you simply purchase a ticket to take part in comical and interactive activities and the best part is, it's all live! That's right – live streaming action means your friends and family can watch you play via Smart TV or online. They will be cheering your success, especially if you win room escape tickets (where you will find yourself trapped in a room with a zombie)," says company founder Marty Lee Parker.
"Escaping a room within a certain time limit when faced with the fate of being eaten by a hungry zombie yields the precise circumstances that produce one of the greatest team building exercises ever created!" highlights Parker. "Our scripts are written to be difficult and challenging but highly possible to achieve success when all members of a team work together and demonstrate group spirit. The humor and fun provided by our Trapped in a Room with a Zombie escape challenge is a complimentary fit for the humor, lights, action and quick thinking of the game show."
According to Parker, "if you always wanted to be on a game show, now is your chance! Purchase your ticket today and you could find yourself pitting your wits against a locked room – with a hungry zombie inching closer and closer."
To learn more about the room escape game, visit roomescapeadventures.com/about today.
About Room Escape Adventures: Room Escape Adventures takes participants out of their busy, tech-filled lives and into a situation where they have to rely on their wits and each other in order to beat the game. Rather than watching the action on TV, you are in the action as you plot, plan and hopefully outwit the obstacles standing between you and your freedom. As you and your friends, family or coworkers find the clues and put them all together while trying to avoid being eaten by a zombie, you'll discover team building skills and deepen friendships like never before.
About The Game Show Game Show: The Game Show Game Show is the perfect team-building activity for your staff, a unique date night, an unforgettable birthday party or a fun family outing. Purchasing a ticket gets you on a live game show where your friends and family can watch your antics via Smart TV or online. For an hour you get to compete in game show style challenges. While there is only one grand prize winner, every participant walks away with a prize. Programmable software means we can tailor trivia questions specific to your company or family. Step out of the ordinary and have fun while bonding and creating lifelong memories.
Contact Details:
Marty Lee Parker
Bucket List Productions LLC
Plain City, Ohio 43064
Phone: 614-353-3969
Email: info(at)roomescapeadventures(dot)com
Source: Bucket List Productions LLC