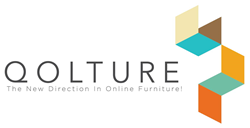 We are extremely excited to have someone with Stephanie's experience and knowledge onboard.
Las Vegas, Nevada (PRWEB) July 01, 2016
Qolture, Inc. announces that it has hired Stephanie Carmi to direct its sales and marketing initiatives.
Carmi brings over 15 years experience in marketing and sales and has worked for companies such as Capitol Records, Hugo Boss and Sprint. At Sprint, she served as an Indirect Sales Marketing Manager, planning, budgeting and executing tactical marketing initiatives and developing and managing all local internal and external marketing communications. She was a Sales Coordinator at Hugo Boss, where she managed orders and deliveries for retail clients.
Carmi also has extensive experience building marketing campaigns from the ground up. At Carmi Flavors, she served as Director of Marketing; in that position, she redesigned the company's logo, website and promotional materials, thus creating a strong professional brand. She is currently a co-founder of Cedar Ravine outdoor accessories, where she is responsible for product design and manufacturing, vendor relationships, marketing strategy development and co-managing all digital marketing and social media campaigns.
"We are extremely excited to have someone with Stephanie's experience and knowledge onboard. When searching for talent to fill this role, we emphasized the need for creative, passionate and innovative thinkers to help drive an already successful brand even further. As we aim to increase Qolture's reach, customer base and sales, we are confident that Stephanie is the right person to get us there," said a company spokesperson for Qolture.
Carmi holds a Bachelor's degree from the University of California Los Angeles (UCLA) and a California real estate license and California home staging license. She will be joining Qolture on July 1, 2016.
About Qolture
As one of the Internet's preeminent retailers of modern furniture, Qolture stands alone among its peers. With worry-free shopping and delivery, customers are never more than a click away from the company's curated collection of home furnishings.
Selected from among the most sophisticated and elegant designers in the world, Qolture provides home furnishing products to decorate any room of the house, from statement-makers to accent pieces for the living room, dining room, kitchen, bedroom or patio. Qolture's inventory is always changing as the company finds new and unique pieces, and the active listings reflect product availability. Qolture provides pieces that work with a variety of decorating choices--upscale or classic--and they are able to curate individual collections to outfit entire rooms, homes or apartments.