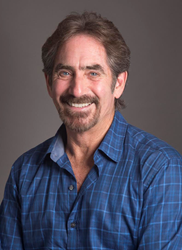 I'm a firm believer that educational institutions have the responsibility of minimizing the gaps between education and practical experience. I'm very pleased to have joined NYFA as the Producing Chair.
Los Angeles, CA (PRWEB) July 11, 2016
The New York Film Academy Los Angeles is pleased to announce that filmmaker Rich Thorne will be its new Producing Department Chair.
"We're thrilled to have Rich join our Los Angeles campus," stated NYFA's Dean of the College, Sonny Calderon, adding, "He brings an invaluable wealth of artistry, technical expertise, and executive experience to our program. Our students will benefit greatly from his instruction, and our faculty from his leadership."
Thorne joins a faculty composed of industry professionals such as Anthony Richmond, Bill Duke, Lynda Goodfriend, Mark Lester, Kenneth Johnson, Barbara Weintraub, Adam Nimoy, Isabella Hoffman, Craig Ross Jr., Mark Sawicki, Paul Brown, Gil Shilton, and Tova Laiter, among others.
Rich Thorne is an American film director, visual effects production executive, visual effects supervisor and one of the original pioneers of the digital video effects industry in the 1980s and 1990s. He is also a current member of the Director's Guild of America and the Producer's Guild of America.
"I'm very pleased to have joined NYFA as the Producing Chair," said Thorne. "I find that the college's hands-on, practical, intensive training techniques along with its Internship and Industry Lab programs, make NYFA the best educational venue to educate, train and bridge the gap to real world experiences and future career placements for our students."
From 1996-2006, Thorne was Senior Vice President of Production at 20th Century Fox. A partial list of award-nominated or award-winning films during his tenure include Jingle All the Way; Alien: Resurrection; Great Expectations; Hope Floats; Slums of Beverly Hills; Dr. Doolittle; The Siege; Fight Club; Anna and the King; A Midsummer Night's Dream; Big Momma's House; X-Men; Men of Honor; Bedazzled; Dude, Where's My Car; Planet of the Apes; Shallow Hal; Behind Enemy Lines; Daredevil; Cheaper By The Dozen; X-Men 2; I, Robot; Alien VS. Predator; Elektra; Fantastic Four; and Idiocracy.
After attending the Film School at Cal State Northridge, Thorne began his film career as an editor and compositor for The Post Group, working to design and build the early predecessors to today's CG compositing and graphics systems.
Thorne first directed episodes of the television series Walker, Texas Ranger, and subsequently directed 2nd Unit action sequences on a series of 20th Century Fox films, including A Midsummer Nights Dream; Dude, Where's My Car; X-Men; and Dr. Dolittle 2.
Thorne continued to direct 2nd Unit action units for 20th Century Fox on Black Knight and Behind Enemy Lines; he was Visual Effects Supervisor and action unit 2nd Unit Director on Fox's blockbuster Daredevil starring Ben Affleck and Jennifer Garner. Rich later served as one of the 2nd Unit Directors on The League of Extraordinary Gentlemen starring Sean Connery. He then went on to direct Dr. Dolittle 3 for 20th Century Fox.
Thorne eventually left The Post Group to form Digital Magic, whose artists garnered five Emmy Awards and an International Monitor Award between 1992 and 1996 for Star Trek: Next Generation, Star Trek: Voyager and Star Trek: Deep Space Nine.
The Post Group and Digital Magic also employed the same techniques for hundreds of high-tech commercials and music videos for major recording artists such as Michael Jackson, Paul McCartney, Madonna, Prince, Joni Mitchell and many others. Both houses provided special effects for numerous television shows, specials, and major motion pictures, including entire seasons of the following primetime and mini-series: Freddy's Nightmares, Lonesome Dove, Lois and Clark: The New Adventures of Superman, Buffy the Vampire Slayer, Angel, and Northern Exposure.
From 1984 to 1995, Thorne taught a course called "Techniques of Visual Effects for Television" at UCLA and actively fostered a generation of film and television students and professionals by participating in industry related seminars.
"Throughout my career, I have championed the teaching and mentoring of future generations of film professionals, while in production and through years of teaching at UCLA Extension," added Thorne. "I'm a firm believer that educational institutions have the responsibility of minimizing the gaps between education and practical experience."
As he makes the transition to his new role, Thorne will be working closely with Lydia Cedrone, who has been serving as Interim Chair of Producing.
Cedrone will continue to teach and to serve as Head of MFA Feature Productions. Cedrone started her career working for film producer Nancy Tenenbaum (Meet the Parents franchise, "Sex, Lies, and Videotape") and at Robert DeNiro's Tribeca Film Center. She has also managed marketing and distribution spending for Savoy Pictures and development and production spending for Trimark Pictures and The Walt Disney Co. Following Disney, Cedrone ran production company operations for filmmaker Michael Mann, and oversaw production spending on Ali, starring Will Smith, Jamie Foxx and Jon Voight.
Thorne will be based out of NYFA's Los Angeles location at 3300 Riverside Drive, situated between Warner Bros. and Universal Studios.
New York Film Academy Los Angeles is accredited by the National Association of Schools of Art and Design (NASAD) and provides students with a variety of options to access a performing and visual arts education. Students can choose to enroll in one of the Academy's MFA, MA, BFA, BA, and AFA degree programs and short-term workshops in filmmaking, acting for film, photography, producing, 3D animation and visual effects, cinematography, screenwriting, documentary filmmaking, game design, digital editing and more.
For more information, visit http://www.nyfa.edu or http://www.nyfa.edu/los-angeles