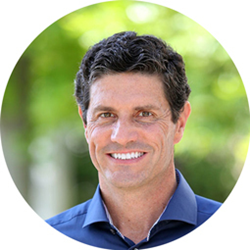 Westlake Village, CA (PRWEB) July 03, 2016
On June 29, 2016 Jack Ryan, CEO of REX Real Estate Exchange, inc. (http://www.rexchange.com) spoke at the Cal Lutheran Center for Entrepreneurship (http://www.meetup.com/805startups/events/231772513/). The event, the topic of which was 'How Technology is Transforming Real Estate', was attended by approximately 150 people including entrepreneurs, investors, and real estate professionals. Mr. Ryan presented how his company, REX, is planning to revolutionize the 1.5 trillion dollar residential real estate industry by providing buyers and sellers an alternative to working with traditional real estate brokerages. His speech discussed how REX is digital alternative that provides superior results for a significantly lower fee than traditional agents.
More info on Jack Ryan:
Jack is a former partner at Goldman Sachs. After the firm went public, he went on to teach high school on the south side of Chicago. Jack then founded 22nd Century Media and has been a first round investor in many successful companies including K-12.com. Jack graduated from Dartmouth and holds a JD/MBA from Harvard.
More info on REX:
REX is a digital marketplace and concierge service where people can buy and sell homes with a better experience and at a fraction of the cost traditionally associated with real estate transactions. The only platform that automates the entire process while providing high-touch concierge services, REX charges only a 1% fee to sellers and goes around the MLS to find buyers where they are using highly sophisticated marketing techniques. As a licensed real estate brokerage, REX's collective team provides extensive expertise in real estate, legal and financial industries, and savings to its users without giving up resources needed to complete the transaction. For more information visit http://www.rexchange.com.