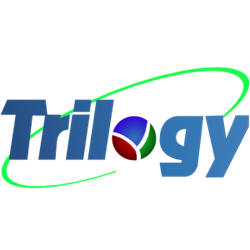 Dick Couron CEO: "The Energy Industry is ready for software solutions that are affordable, effective, can be implemented quickly, and are easy to use."
Dallas, Texas (PRWEB) July 04, 2016
On this 4th of July we celebrate our freedom as a nation, obtained via a revolution from those things that would shackle our freedom as a nation and people. Thus it seemed the appropriate day to announce the availability of "TIES in the Cloud", a fully integrated energy system for Producers, Midstream Operators, and Marketers of Oil, Natural Gas, and Natural Gas Liquids.
The Cloud Technology Revolution allows software to be provided directly to Energy Companies without requiring expensive IT Staffs and Infrastructures. The new technology provides for faster and easier implementation as well as a faster user learning curve. In recognition of this amazing technology revolution, Trilogy embarked on a major effort to make its industry recognized application TIES available from the cloud, while at the same time taking advantage of the amazing improvements offered by todays newest technology. As a result of this effort, TIES in the Cloud has been created and is now available.
Now, the same software functions available to larger companies like Enlink Energy, Southwestern Energy, Kinder Morgan, QEP, Tesoro, Apache, Anadarko, Williams, etc. are now available to smaller companies via TIES in the Cloud. With this software offering the days of multi-million dollar ETRM licenses and implementations are GONE!!!
TIES in the cloud is offered on a Subscription basis and is hosted in the cloud thus relieving the client of the need for expensive servers and/or ever growing IT infrastructures. Thus the client can focus their resources on their primary energy business.
TIES in the Cloud offers solutions for Oil & Gas Producers, Midstream Operators, and Oil/Gas/NGL Marketers. Functionality from DOI/Revenue Distribution, Owner/Shipper/OBA Balancing, Scheduling, Volume Allocation, Contract and Price Administration, to Gas Plant Allocations, etc. is provided via this amazing product.
TIES in the Cloud incorporates TIES-Connect which offers channels for interfacing with other 3rd party software, including Platts, Volume Measurement, and Accounting Applications (e.g. QuickBooks, Bolo, SAP, etc.). Midstream Producers & Marketers will be able to load counterparties, facilities, stations and pricing quickly with our preloaded files using TIES-Connect. TIES in the Cloud comes with Wizards and User Guilds which makes it easy to use and implement.

Email: info(at)trilogyes(dot)com