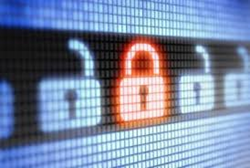 (PRWEB UK) 5 July 2016
Identity Management has been on the corporate technology agenda for 15 years. But 'giving the right people, the right access to the right things, at the right time' (Gartner), has never been more relevant.
The number of corporate systems has exploded, the move from on premise to cloud, access via mobile computing and bring your own devices (BYOD), remote working has become the norm, user populations are larger and more diverse, opening up systems to subcontractors, suppliers, joint ventures and customers and the need to cater not just for humans but also things and apps. All of this, not to mention corporate security, audit requirements, data loss prevention, protecting personal identifiable information (PII) and increasing compliance requirements.
But recent history is also littered with IDM project failures due to unanticipated complexity and project overruns, sometimes measured in many years, and the enormity of the task touches the entire organization.
The challenge is not just Identity, but the management of fine grained access by role and job, even individuals, and critically, the often ill-defined business process and governance mechanism by which the right people do get access to the right processes and information at the right time, for the right reason. This is the challenge of Identity and Access Governance (IAG).
Join this webcast as expert speakers, Hans Van Nes and Martin Reeves from Consider Solutions take a look at the challenges facing effective Identity and Access Governance, the critical business processes affected and the role and limitations of technology, and also provide some key success factors to guide a project.
In conjunction with the webcast, there will also be an exclusive, complimentary copy of Consider Solutions' brand new IAG whitepaper that takes a deeper dive into the latest Identity and Access governance insights, looking at the critical discussions around this ever evolving process, based on customer input and recent discussion around the topic. It includes sections on the people management, taking the focus away from IT and technology, and shares some quick wins and a success framework for projects at any stage.
This event will particularly appeal to those working in identity and access, IDM, governance, user access provisioning, user access attestation, those working with the tricky joiners/movers/leavers cycle and anyone with a general interest in a GRC success framework that could be applicable to a variety of governance projects.
To register for this event, click here.
About Consider Solutions:
Consider Solutions has crafted a unique offering over the last 14 years that blends proven management consulting skills with a thorough grasp of evolving information technologies. Consider's expertise is in optimizing financial processes, managing risk and simplifying the burdens of compliance. Our shared goal is to help all types of organizations achieve and maintain a state known as World Class Finance.
Join the conversation on twitter at @consider_ations.
Use the hashtags: #iag #idm #identityandaccess