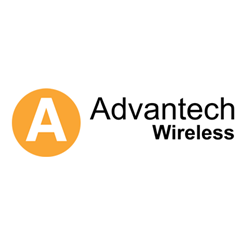 Montreal, CANADA (PRWEB) July 04, 2016
Advantech Wireless announced that Jerome Fink has joined the company as the Director of Sales in Indonesia to further develop its growing portfolio of award winning GaN technology based solid state power amplifiers and Adaptive Satellite Access Technology (A-SAT-II™) systems in the region. Jerome has over twenty years of experience in the satellite industry, with previous Sales positions at Shiron Satellite Communications and Telefunken Racoms where he was instrumental in the acquisition of numerous corporate accounts.
"I am excited to start a new challenge within Advantech Wireless and look forward to working with the team to further develop the company's extensive product and solutions offer. I am fortunate to be joining such a respected company that prides itself on delivering cutting edge technology solutions to the satellite communications industry," Jerome said.
Steve Richeson, Senior VP Global Sales & Business Development said, "Jerome's wealth of experience and industry knowledge has already made him a key addition to the company. We view his appointment as a sign of our commitment to being the leading company in our industry; our innovations and increasing demand from our customers led us to look for an addition to our team who will fit in with our philosophy of innovation and exceptional service. I'm confident that Jerome will play a key role in providing and implementing high quality solutions for our customers in Indonesia."
About Advantech Wireless
Advantech Wireless supports the critical need for High Throughput Satellite communications in a rapidly expanding digital environment. Our proven, low-cost, and highly reliable system solutions are meeting the ever-increasing need for high-bandwidth communications essential to military and government solutions, as well as cellular network providers, broadcasters, robust corporate networks, and security. We integrate award-winning research and development engineering into our designs. The result: custom solutions with lowest overall capital and operating costs, together with an unparalleled commitment to lead the industry in materials, design and reliability.