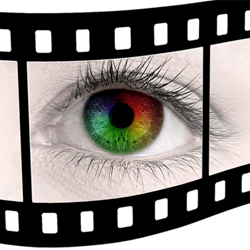 (PRWEB) July 11, 2016
Unpredictable randomicity and chaos theory can create incredible pictures, as proven in the newly-released Chaos Lens, now available in the Apple App Store. The app allows users to create their own works of art and share them – be it over social media or designing their own private art exhibition.
Chaos Lens works by allowing users to overlay regular everyday images with lenses designed by advanced mathematical models, and transform these images into strange and unfamiliar patterns. As an example, Nikolay Kharlamov, Art Director of Chaos Lens suggests, "Take a photo of your boss and combine it with a beautiful – or even terrifying - lens. Now in front of you there is, not a person who does not allow you to go on vacation, but someone or something else. He looks like an ancient shaman or a man with the third eye. It's really funny or even scary sometimes."
Not only has the developer loaded the app with the most extraordinary lenses created during the creation of Chaos Lens, but has also included the ability to create new lenses within the app, so users will always be able to transform their pictures into unique and stunning works of art.