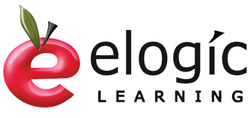 (PRWEB) July 06, 2016
eLogic Learning, the #1 all-purpose learning management system (LMS), is excited to announce the newest additions to the eLogic family; seven in total. As business continues to grow and goals are exceeding surpassed, the company has added new members to its team in order to meet the high standards of service it provides to their clients.
The biggest increase in staff has been seen in the sales and marketing department with the addition of Todd Hines (Account Executive), Brad Newell (Solution Architect), Katie Ulch (Marketing Director), Vivian Saddic (Account Executive) and, most recently, Daniel Watts (Account Executive).
Bringing decades worth of knowledge in the eLearning industry as well as social media and digital marketing, the new sales and marketing team members will help align eLogic's products and services with clients' training goals as well as further the message and reach of the eLogic brand.
Furthermore, the professional services team has increased with the addition of Justin Turner (Director of Implementation) and Kristina Huang (Solution Specialist). Justin originally was introduced to eSSential as an employee of an eLogic client and now assists clients with implementing their new LMS. Kristina is crucial to providing world-class customer support to eLogic clients and fulfilling its partner promise.
"This marks a significant time in eLogic's history where we have been consistently growing and surpassing our sales and business goals. In doing so, we're ecstatic to find ourselves in a position where we have needed to add new team members to the eLogic family," says Aaron Olney, VP of Sales and Marketing at eLogic Learning.
About eLogic Learning
A leader in the eLearning industry, eLogic Learning offers organizations world class, comprehensive LMStechnology and content solutions that save costs and increase productivity. The eLogic eSSential LMS supports over five million monthly users and was named a #1 Corporate LMS by Talented Learning, Top 3 LMS by E-Learning 24/7 and Top 20 by Capterra. The eSSential LMS makes it easy to manage eLearning, instructor-led and virtual training events, keep up with regulatory compliance requirements, analyze training usage and results, sell courses online with robust ecommerce features, and much more.
In addition to its Learning Management System, eLogic develops custom eLearning content and provides an extensive third-party courseware library. With a comprehensive turnkey approach to implementing learning strategies, eLogic offers professional services and proven expertise in content strategy, business process change and the development of corporate training programs.