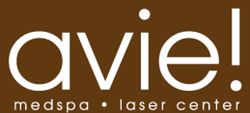 New PRP treatments at AVIE! Medspa & Laser Center in Leesburg, Virginia are among the most advanced treatments available for anti-aging and skin rejuvenation results.
Leesburg, Virginia (PRWEB) July 06, 2016
AVIE! Medspa & Laser Center recently added two new services to its list of skin rejuvenation and anti-aging treatments, the PRP Facial and PRP Facelift. Both of these treatments draw platelet-rich plasma (PRP) from the patient's own blood to provide rejuvenating results. With PRP treatments in Leesburg, Virginia at AVIE! Medspa, patients can revitalize their skin for a more youthful appearance.
PRP stands for platelet-rich plasma, which is taken from the patient's own blood and utilized to stimulate collagen and elastin production for skin rejuvenation. During a PRP Facial, the platelet-rich plasma is applied to the skin before undergoing a micro-needling treatment. The micro-injury columns created by the micro-needling device allow the PRP to penetrate the deeper layers of skin, reducing the appearance of fine lines and wrinkles for a smoother look. There is no downtime, and patients can see results after just a single treatment, with optimal results following a series of treatments.
In addition to the PRP Facial, PRP Facelift treatments at AVIE! Medspa can refresh a patient's appearance for a more youthful and bright complexion and texture. A PRP Facelift works by injecting platelet-rich plasma into the facial skin, reducing signs of aging like fine lines and wrinkles in addition to restoring facial volume that is depleted during the natural aging process. A PRP Facelift takes less than an hour to complete, and can continue to show results for weeks following the procedure.
New PRP treatments at AVIE! Medspa & Laser Center in Leesburg, Virginia are among the most advanced treatments available for anti-aging and skin rejuvenation results. For more information on PRP treatments at AVIE!, schedule a complimentary consultation by calling 703-737-0197 or visiting http://www.aviemedspa.com
About AVIE! MedSpa & Laser Center
AVIE! MedSpa & Laser Center has been offering the latest in cosmetic medical spa treatments in a relaxing spa environment in Leesburg, VA since opening in March 2009. MedSpa Owner, Kim Marinetto, RN, and Master Aesthetician, in conjunction with Medical Director Khalique Zahir, MD and their highly skilled team of nurses and nurse practitioners provide specialized cosmetic and aesthetic programs so each of their clients' needs are addressed on an individual basis with personalized follow-ups.
Aesthetic treatments at AVIE! have minimal to no downtime. Services include: CoolSculpting®, UltraShape®, VelaShape® III, Ultherapy®, Botox®, Juvéderm®, Dysport®, Restylane®, Restylane® Silk, Restylane Lyft®, Voluma™ XC, HydraFacial®, Microneedling, Microdermabrasion, Chemical Peels, MicroLaserPeels, Photo Facials, Skin Tightening, ProFractional® Skin Resurfacing, Laser Hair Removal and Clinical Facials with Professional Skin Analysis. AVIE! also carries physician level skin care and make-up, and offers gift certificates for special occasions. Consultations are complimentary, and financing is available. For more information please call 703-737-0197 or visit http://www.aviemedspa.com.
About Kim Marinetto, RN & Master Aesthetician
Kim Marinetto has over 20 years of experience as a Registered Nurse, and in the past seven years has focused her practice on cosmetic medicine, adding to her credentials a Medical Aesthetician Certification in 2006, along with additional certifications in Botox® Cosmetic, Facial Fillers, Sclerotherapy and various advanced laser systems. Kim is a Master Aesthetician in the state of Virginia. Additionally, Kim has done extensive training on laser technology and her coursework is recognized by the AMA.
About Khalique Zahir, MD
Dr. Khalique Zahir, Medical Director of AVIE! Medspa and Laser Center, graduated from West Virginia School of Medicine and is board-certified by the American Board of Plastic Surgery and The American Board of Surgery. Dr. Zahir practiced general surgery from 1992 – 1999 at West Virginia University and St. Mary's Hospital, then cosmetic, plastic, and reconstructive surgery at Vanderbilt University Medical Center from 1999 – 2001. Dr. Zahir also holds a Virginia Medical License and a Maryland Medical License. He has written over 20 articles published in national health journals and is an Assistant Clinical Professor of Surgery at VCU School of Medicine.