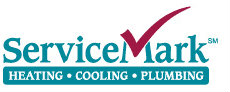 Serving our customers' needs in an honest, timely, and expert fashion has set us apart from the competition year after year...It's always been a pleasure to work for and represent ServiceMark
(PRWEB) July 07, 2016
Since 1951, ServiceMark Heating, Cooling & Plumbing has understood the importance of customer satisfaction and promised to deliver outstanding quality and service in heating, cooling and plumbing services. With a 97 percent customer satisfaction rating, an A+ rating from the Better Business Bureau, and the Angie's List Superior Service Award for many years, the team at ServiceMark has been serving their customers for 65 years with pride.
ServiceMark Heating, Cooling & Plumbing is celebrating 65 years of service to local communities, all the way from Northern Bucks County, Pennsylvania, to Dover, Delaware. ServiceMark sends only the best HVAC technicians into their customers' homes or places of business. All ServiceMark technicians must go through rigorous training and testing, and be certified by NATE (North American Technician Excellence).
"Serving our customers' needs in an honest, timely, and expert fashion has set us apart from the competition year after year," states George Davis, Senior Marketing Manager. "It's always been a pleasure to work for and represent ServiceMark, an upstanding organization that not only serves the public with expert maintenance, repair, and installation of HVAC equipment, but gives back to the many communities they serve, with charitable donations of time, in-kind donations and financial gifting."
In 1951, ServiceMark Heating, Cooling & Plumbing began when a group of small, family owned and operated plumbing, heating, and air conditioning companies in Southern Pennsylvania and Northern Delaware joined forces with the goal of providing exceptional service always delivered with honesty, quality, and reliability. Today, that mission remains the same as ServiceMark Heating, Cooling & Plumbing celebrates 65 years of service.
Now serving communities in three states, Pennsylvania, Delaware, and Maryland, ServiceMark boasts more than 150 employees and nine offices, promising whole home solutions, including heating and air conditioning, plumbing, energy audits, gas line installation, insulation and weatherization, air products and services. All of these products and services are backed by their 100 percent satisfaction guarantee.
Whether you require emergency service, new or replacement installation, or standard services, call on the ServiceMark team today and discover their expert team, ready to gain your trust and build a lasting relationship with you.
Bio: Over 65 years ago, ServiceMark Heating, Cooling & Plumbing began providing comfort for customers with heating, cooling, and plumbing solutions delivered by a team of well-qualified, trustworthy personnel. That tradition continues as ServiceMark's expert technicians, installers, master plumbers, sales professionals, and support staff promise reliability, quality and satisfaction on every project, regardless of its size. The goal at ServiceMark is to always achieve 100 percent customer satisfaction backed by their 100 percent satisfaction guarantee.