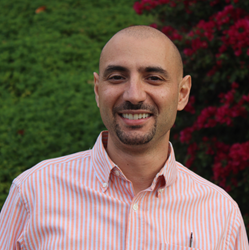 San Rafael, CA (PRWEB) July 06, 2016
Zanian has extensive knowledge in base pay structures, job classifications, Fair Labor Standards Act (FLSA) audits, career paths, and variable pay including merit pay, sales incentive and bonus plans. He is highly regarded for his integrity in his professional as well as his personal life, and has successfully fostered relationships with c-suites and senior executives across healthcare and financial technology industries. Zanian holds a Certified Compensation Professional designation with a Master of Science in Health Care Administration from West Coast University; a Bachelor of Science in Human Resources Management from California State Polytechnic University. He is also multilingual as he is fluent in French, Armenian, and Arabic.
Zanian joins FutureSense from Green Dot Corporation, where he worked as the compensation manager. He provided leadership and technical expertise in the production of employee compensation programs. In addition to implementing and training management, he created, designed, and implemented career paths for various areas of the organization. He was instrumental in managing the alignment of job classifications for all acquisitions with corporate job infrastructure. Prior to his role at Green Dot Corporation, Zanian worked as the senior compensation analyst at St. Vincent Medical Center and the Daughters of Charity Health System. In these roles, he applied job evaluation techniques to establish job classifications, salary ranges and exemption status.