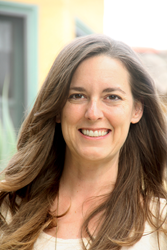 Los Angeles, CA (PRWEB) July 06, 2016
Omelet (omeletla.com) announced today that Dena Gonzalez has been promoted to Partner and Head of Business Planning and Delivery, a newly-created position dedicated to company-wide forecasting, budgeting, and resourcing. In her new role as a core member of Omelet's senior leadership team, Gonzalez will also continually analyze all workflows to ensure they are as customer-centric and efficient as possible. Gonzalez previously served as the agency's VP of Project Management and will continue to oversee that department.
"Dena has been a rock for Omelet since she joined more than five years ago. She has a rare combination of strategic, analytic, creative, and digital expertise," said Don Kurz, Omelet's Chairman and CEO. "Dena is a natural leader who takes great care with people and is more than willing to roll up her sleeves to do whatever it takes to improve our company. She has been a cultural leader and tireless advocate to make Omelet a better place and I can't think of anyone who is a better fit or more deserving of this role."
Before joining Omelet, Gonzalez served as Head of Production at Animax Entertainment, where she created award-winning animation, digital content development, and production services for clients including Disney, Ty Inc., AOL, ESPN, MTV, and Nickelodeon.
"I'm excited and honored to be a part of Omelet's continued growth, and eager to bring fresh thinking into our evolving business model. More than ever before, the creative services industry is ready for disruption – everything from our services and products to staffing, pricing, delivery, and success metrics should be examined, tweaked, tested, and examined again," said Gonzalez.
Gonzalez began her career in animation, gaming, and digital content with degrees in Art and Computer Animation, most recently earning her Scrum Master certification. She won a Sports Emmy Award for Outstanding Achievement in Content for Non-Traditional Delivery Platform in 2005.
"I've worked with Dena for years and you rarely find a person with such a combined knack for business and inspirational leadership," said Ryan Fey, Omelet's Co-founder. "Creative problem solving comes naturally to Dena. She's resourceful, inventive, and ready to take on whatever we throw at her. That, and she's just a wonderful human being. Omelet is lucky to have her."
About Omelet:
Omelet is a fiercely independent, full service creative agency that works with progressive partners including AT&T, Microsoft, Ubisoft, and Walmart. The Omelet Studio division creates original content for both brands and its own networks.
http://www.omeletla.com
Contact:
Devin Desjarlais
Omelet Director of Communications
devin[dot]desjarlais[at]omeletla[dot]com
424-672-8606