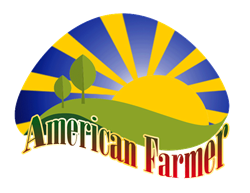 Jupiter, FL (PRWEB) July 06, 2016
American Farmer announced that as of Tuesday, July 12, 2016 the show will move from 8:30 am EST to the 8:00 am ET timeslot, on RFD-TV. For more information, check your local listings.
Tune in on Tuesday, July 12th as we explore some of the latest breakthroughs in cattle and dairy production. Learn more as we take a behind-the-scenes look at Life Products and Michigan Milk Producers Association.
"Farmers are up at first light. We look forward to this new air-time, as it gives us the opportunity to connect with more people before heading out to the fields in the morning," said Jennifer Tierney, producer for the American Farmer series.
About American Farmer:
American Farmer is a breakthrough program on a mission to showcase the latest advancements in agriculture and farming. From seed to harvest, livestock and more, our producers have traveled the country covering the people, places and issues impacting all areas of farm country.
American Farmer airs Tuesdays at 8:00am ET on RFD-TV. Check your local listing for show times.
For more information visit: http://www.AmericanFarmerTV.com.
CONTACT:
Jennifer Tierney
(866) 496-4065 ext. 875
Jennifer(at)AmericanFarmerTV(dot)com