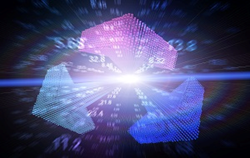 Boulder, Colo. (PRWEB) July 07, 2016
Enterprise Management Associates (EMA), a leading IT and data management research and consulting firm, today announced it will host a research webinar titled "Application Performance Management in the Digital Economy: What's Hot, What's Not, and What's On the Horizon?" featuring Julie Craig, research director of application management at EMA.
Dramatic transformations on both the technology and business sides are driving digital transformation initiatives in almost every industry vertical. And in the midst of a tidal wave of change—new technologies, new ways of engaging with customers, and new ways of doing business—software applications have become the functional core supporting digital transformation in virtually every industry.
The latest research on application performance management (APM) from EMA is a deep dive into the trends and requirements driving investments in APM solutions and the outcomes companies experience when such solutions are put in place. It delves into questions relating to the impact of APM solutions on digital transformation, business outcomes, and costs. Surprising findings emerging from this study will be discussed in depth during this live event.
The webinar is Thursday, July 14 at 4:00 p.m. EDT. Those who wish to attend can register at: http://research.enterprisemanagement.com/apm-in-the-digital-economy-webinar-pr.html
About EMA
Founded in 1996, Enterprise Management Associates (EMA) is a leading industry analyst firm that specializes in providing deep insight across the full spectrum of IT and data management technologies. EMA analysts leverage a unique combination of practical experience, insight into industry best practices, and in-depth knowledge of current and planned vendor solutions to help its clients achieve their goals. Learn more about EMA research, analysis, and consulting services for enterprise line of business users, IT professionals and IT vendors at http://www.enterprisemanagement.com or blogs.enterprisemanagement.com.