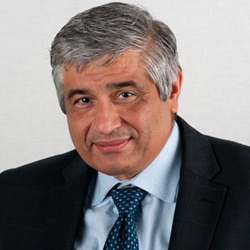 PayCommerce is well-positioned for the growth of its cross-border payments business.
Edison, NJ (PRWEB) July 07, 2016
PayCommerce, the leading enterprise-class, cross-border payments network, today announced it has appointed Keshav "Kesh" Talwar as Chief Payments Officer and CFO in an effort to drive global expansion and maintain a competitive market position. Mr. Talwar brings over 25 years of payments industry experience to the role; having led payment strategies, product and business development and finance at firms including Ingenco Group, Global Collect, First Data Corp., MasterCard and Citibank.
Mr. Talwar will be responsible for the expansion of the firms' global payment capabilities; network expansion and commercialization of products by market and pricing. This includes the consistent enhancement and improvement of the PayCommerce Network Hub: from global product management, pricing and negotiating agreements with acquiring banks; to managing complex regional card schemes, alternative payments and beyond. His cfo responsibilities are well-aligned to his strategic chief payments officer responsibilities.
"PayCommerce continues to invest in hiring top global executive talent," explains Abdul Naushad, founder and ceo of PayCommerce. "The depth and breadth of Kesh's years of industry experience in various functional roles, brings a unique asset set to the PayCommerce executive team. This newly created role will not only position PayCommerce more competitively from a product and pricing perspective; but also enable us to drive more value for our global customers.
I am very excited to welcome Kesh to our executive team."
Mr. Talwar adds, "PayCommerce's global payments platform, network and product suite are well-positioned for exponential growth and global expansion. PayCommerce is differentiated in the market by offering enterprise-class domestic and cross border payments disbursements and acceptance to its network members; all through a single point of connectivity. Additionally, it is very well-positioned with offerings for automated payments globally, using block chain technology innovations. We have a clear vision to develop and execute a competitive payments and financial strategy over the next five years and beyond".
About PayCommerce
PayCommerce is the leading, enterprise-class cross-border, open payments network which connects over
80 correspondent banks and acquiring institutions in 74+ countries and enables payments, acceptance and settlement in 120+ currencies. PayCommerce is the leading cross-border payments network that enables both disbursements and acceptance transactions through a single point of connectivity for members. Members include: banks, financial institutions, global corporates and alternate channel providers. It is an open network where eligible institutions can join and there are no up-front costs.
Headquartered in Edison, NJ, the firm has branches across 4 continents with employees strategically placed around the globe to support customers. Its vision is to create the largest correspondent bank network that enables faster payments for disbursements and acceptance globally. For more information on the company, please visit http://www.paycommerce.com.
To learn more about PayCommerce, watch our video: http://www.youtube.com/watch?v=OFi5jYgd5NM