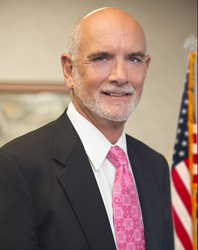 The facts of a loss need to be closely looked at to see if some other insurance coverage under their standard homeowner's policy or business property policy may kick in.
Tampa, Fl (PRWEB) July 07, 2016
Growing up in Beckley and then Huntington, West Virginia, Dick Tutwiler was familiar with the flash flooding that came with heavy rains. But nothing could have prepared him for the extreme flooding footage he saw and what is now being classified as a 100 year flood event in his native Southern West Virginia. The career property insurance specialist who founded and has operated Tutwiler & Associates Public Adjusters, headquartered in Tampa, Florida, since 1984 has seen his share of extreme weather. His firm has helped disaster victims (most recently Superstorm Sandy in New York) navigate the sometimes confusing insurance claims process. "I thought it would be helpful and hopefully educational to reach out and share my firm's knowledge," said Mr. Tutwiler who is also a proud Marshall University alum.
"The most important and often confusing part of water damage claims is that policyholders need to distinguish between a flood event and a water loss, since these terms are often misused in the property insurance world. Water losses are the most frequent claims that are reported to insurance companies. Generally speaking most property insurance policies cover these types of losses but the water damage has to occur from an event inside a building or home," exclaims Tutwiler. Examples include; broken water lines, water that overflows from an appliance such as a dishwasher, a hot water heater break or a ruptured ice maker line to name a few. For these types of losses to be covered they have to be sudden and accidental. Long-term water leaking issues are generally excluded. "But for those who are covered for a water loss, a common mistake insured policyholders often make is to report them as a flood loss. While it may seem like a flood to the policyholder, reporting a water loss as a flood is a sure bet to get you off to a wrong start with your property insurer," states Mr. Tutwiler.
In contrast, a flood loss occurs when water originates from outside a building or home. It's rising water. "If this water enters into the building, it will not be covered under most standard insurance property policy forms," said Mr. Tutwiler. Insurance coverage for flooding falls under the National Flood Insurance Program (NFIP) which a property owner must purchase. The NFIP even has a definition for a flood event. In order for a flood to be covered in their policy, flooding conditions must meet the following conditions: "A flood is a temporary condition where two or more acres of normally dry land or two or more properties are inundated by water or mudflow," according to the NFIP manual. Property owners can reference the consumer NFIP Handbook to understand what is and is not covered under the policy. And because it is a federal program this coverage will be applied uniformly across the U.S., regardless of where a flood loss happened and in spite of any state insurance regulations or state statues.
But what if you don't have flood insurance as many of the property owners in West Virginia may not have. Are they out of luck? "Maybe not, says Mr. Tutwiler. The facts of a loss need to be closely looked at to see if some other insurance coverage under their standard homeowner's policy or business property policy may kick in. Mr. Tutwiler explains that when flooding occurs like the one that devastated parts of southern West Virginia, other events were likely happening at the same time or in close proximity to the rising water." Events like pounding rainwater against homes and buildings, rainwater ponding on roof's, high winds with flying debris, sewer backups and the list could go on and on depending on the facts issues of each property or the specific geographic location. In fact, one property can have completely different fact issues or patterns of damages than their neighbor next door or other property owners blocks or miles away," says Tutwiler.
"In a scenario with different causes of loss (depending on when and how they impacted the insured property) you may find yourself in the murky waters of legal terms like concurrent causation, anti-concurrent causation, efficient proximate cause and similar terms that have evolved with the expansion of insurance coverage's such as all risk coverage as well as exclusions that are written to be exceptions to all risk forms, states Tutwiler. West Virginia does not allow insurance forms with anti-concurrent causation language but instead uses the efficient proximate cause doctrine."
What this means for some West Virginia policyholders is that it may allow for some type of insurance recovery from property polices other than flood. As an example, if wind, water or some other covered peril (remember all risk means all risk from anything other than the exclusions) causes damages, then maybe a policy other than flood would provide coverage to pay for damages that were likely to have occurred to the property before the floodwaters either washed away a building or significantly damaged it.
Mr. Tutwiler's experience with these types of events is that most insurers will not volunteer to make payments under any other covered loss where flooding caused significant damages. "But it does not hurt to press them regarding other possible covered items that may have damaged your property before it was flooded or washed away, exclaims Tutwiler. In addition, if you have a mortgage on your property, most lenders have their portfolios insured and there is a good chance your home or business (while not covered by a government flood policy) may be covered under your lenders policy. This may benefit you if your lender receives funds to cover their loss and potentially may extinguish or reduce your mortgage obligation to your lender. Call your lender and ask them if your mortgage is in the pool that insures all the properties they have loaned money on. If so, file a claim and a proof of loss with your mortgage holder for the amount of your mortgage," he says.
Mr. Tutwiler also reminds those filing flood claims that FEMA will not distribute money (with the exception of emergency funds) until they are satisfied that all possible private insurance has been claimed and paid. In other words, policyholders must pursue all available insurance from private policies they have purchased before FEMA will step in. This can be a big burden on the policyholder especially given the stress and recovery issues they are going through, not to mention the complex insurance policy terms and conditions, he says.
For those who do have flood insurance, Mr. Tutwiler canvassed his staff of public adjusters and asked them to share some of their best flood claim tips for policyholders who have flood coverage.
Flood Damage Claim Tips
1. Take photographs of all damaged content items including discarded objects, structural damage you intend to claim.
2. Take photographs of the water line (standing flood water levels) both inside and outside the residence. Note how long the water remained in the house if possible.
3. Make sure the replacement cost includes sales tax and delivery/setup fees for each item. Don't undervalue your content items.
4. Make a list of damaged or lost items by the room and include their date of purchase, value, and receipts.
5. Officials may require disposal of damaged items so, if possible, place flooded items outside of the home.
Cleaning Up After the Flood
1. Help prevent mold by removing wet contents immediately. Saturated carpeting, stuffed furniture, bedding and any other items holding dampness, moisture or water inside the property should be removed – but samples saved.
2. Get a written quote from demo/dry out company before they do the work and get it approved by the carrier.
3. Keep notes of your conversations/agreements with adjuster and carrier representatives. Get the company adjuster's e-mail and regular mail as well and document everything in writing. Don't rely on verbal comments from the insurance company. Save important voice mails.
4. Walls, floors, doors, closets and shelves should be thoroughly washed and disinfected to help avoid mold.
5. Thoroughly dry out the properties' interior using a portable dehumidifier (rental costs may be covered by flood policy). Your air conditioner can also be used to start the drying process.
6. If the walls are damaged, take photographs of the baseboard, then remove it. Knock small holes at floor level in the drywall between the wall studs to permit moisture trapped behind the drywall to seep out and begin drying.
7. Have your furnace and hot water heater checked for damage. While they may seem to work, the floodwater may have damaged the internal elements.
Managing the Repair Process
1. Most claims are settled within 30 to 60 days of the filing. Repairs however, will probably take longer than this. Be attentive. Ensure you get a quality job at a fair price.
2. For major repairs, get a minimum of three estimates. Don't hesitate to question the contractors on variations in pricing.
3. Make sure all estimates provide work details, offer a fixed price and are signed.
4. Never proceed with repairs on the basis of a verbal agreement.
5. Ask for state licenses and references and take the time to call them. Natural disasters often attract unqualified contractors looking to work for cash.
"It's not always easy, but the time you take to ensure your repairs are completed properly, will be well worth it in the long run, comments Tutwiler. While you can't control when a flood will occur, you can control how well you are prepared. Keeping accurate records, along with photos, receipts and itemized lists will expedite your rebuild if your property should flood in the future."
"I still hold my home state dear and any knowledge I can share to help residents recover, is the least I can do," said Mr. Tutwiler. Those with questions can reach Mr. Tutwiler at info(at)publicadjuster.com