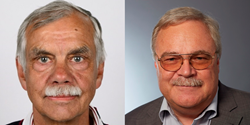 Yorba Linda, CA (PRWEB) July 06, 2016
A significant advantage of in vitro diagnostic research (IVDr) by standardized nuclear magnetic resonance (NMR) is its reproducibility and transferability, which allows researchers worldwide to exchange data based on standard operating procedures (SOPs) embedded in the IVDr platform solution. This facilitates integrated statistics on results obtained across the world, retrospective analysis of existing data with new analysis routines, and leads to cost savings. It is also possible to offer remote analysis—such as automatic urine quantification and lipoprotein subclass analysis on serum and plasma—using the IVDr by NMR platform and established SOPs.
Friedrich K. Trefz, MD, a professor of medicine and senior pediatric consultant in the Department of Translational Medicine at University Children's Hospital, Heidelberg, Germany, is in the process of developing a selective screening program for inborn errors of metabolism (IEM) using NMR as a first-line method. And also, to evaluate its efficiency and synergy with gas chromatography mass spectrometry (GC/MS) in a routine setting of the selective screening laboratory.
Bruker is sponsoring a new, free educational webinar, "NMR-based tools in Clinical Research and Biobanking," which will discuss the promising initial results of this program. Attendees will learn about using NMR on a standardized platform for clinical/translational research in a worldwide network, efficient NMR-based mixture analysis tools that can support the researchers' work, NMR offerings for biobanks, use of NMR in pediatric hospital routine, and how it compares to GC-MS.
The speakers are Dr. Trefz and Manfred Spraul, PhD, who serves as chief technology officer of the Applied, Industrial, and Clinical Division AIC at Bruker BioSpin, Bruker.
Dr. Trefz has studied in vivo determination of the activity of the phenylalanine hydroxylating system, a method that is relevant for the differential diagnosis of phenylketonuria (PKU) and its variants. Dr. Spraul joined Bruker Analytische Messtechnik (now called Bruker BioSpin GmbH) as an application chemist for NMR and liquid chromatography. Prior to his current position, he managed the NMR application group in Rheinstetten, Germany, served as director of NMR applications, and as worldwide coordinator of hyphenation. The speakers' complete bios are found on the LabRoots website.
The free webinar, hosted by LabRoots, will be presented live at two different times on July 29, 2016, to accommodate attendees in different time zones. For the North America audience, the time is 8 am PST/11 am ET. For the Europe/China audience, the time is 10 am Berlin Time/4 pm Beijing Time.
For full details about the event and free registration, click here.
About Bruker:
For more than 50 years, Bruker has enabled scientists to make breakthrough discoveries and develop new applications that improve the quality of human life. The company's high-performance scientific research instruments and high-value analytical and clinical solutions enable scientists to explore life and materials at molecular, cellular, and microscopic levels. In close cooperation with its customers, Bruker is enabling innovation, productivity, and customer success in life science molecular research, applied and pharma applications, microscopy, nano-analysis and industrial applications, and in cell biology, preclinical imaging, clinical research, microbiology, and molecular diagnostics.
About LabRoots:
LabRoots is the leading scientific social networking website and producer of educational virtual events and webinars. Contributing to the advancement of science through content sharing capabilities, LabRoots is a powerful advocate in amplifying global networks and communities. Founded in 2008, LabRoots emphasizes digital innovation in scientific collaboration and learning, and is a primary source for current scientific news, webinars, virtual conferences, and more. LabRoots has grown into the world's largest series of virtual events within the Life Sciences and Clinical Diagnostics community.